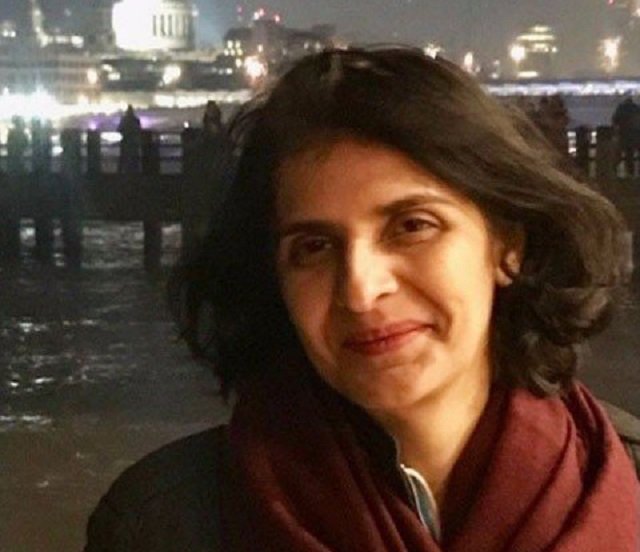 ---
ISLAMABAD: The Pakistan army on Saturday denied any involvement in the abduction of a writer and rights activist who was kidnapped for several hours this week.

Gul Bukhari, a dual Pakistani-British national, was on her way to record a television programme late on Tuesday in the eastern city of Lahore when her vehicle was intercepted and she was taken away by unidentified men, her husband and media colleagues said.

British minister 'deeply concerned' over Gul Bukhari's abduction

"We have nothing to do with it. I think this incident should be investigated thoroughly," Inter-Services Public Relations (ISPR) Director General Maj Gen Asif Ghafoor said.

Ghafoor said he had checked with every intelligence agency working for the army whether Bukhari had been detained by them shortly after the abduction was reported.

After her release, Bukhari, herself the daughter of a late army general, said on Twitter that she was well and asked for privacy.


I would like to express my deep gratitude and love to my friends, family, colleagues & supporters in civil society, journalism and politics across the board, for coming together in solidarity out of concern for my well being last night.

— Gul Bukhari (@GulBukhari) June 6, 2018


Bukhari, known for her critical views against non-democratic forces, is a contributing writer at The Nation newspaper.

Concerns about freedom of expression and press censorship have grown in the country as journalists continue to face challenges including physical assault, threats, illegal detention, arrest and at times murder.

In its Press Freedom Index 2018, media freedom watchdog, Reporters Reporters Without Borders ranked Pakistan at 139 among 180 countries, showing no improvement in comparison to 2017.
COMMENTS (4)
Comments are moderated and generally will be posted if they are on-topic and not abusive.
For more information, please see our Comments FAQ