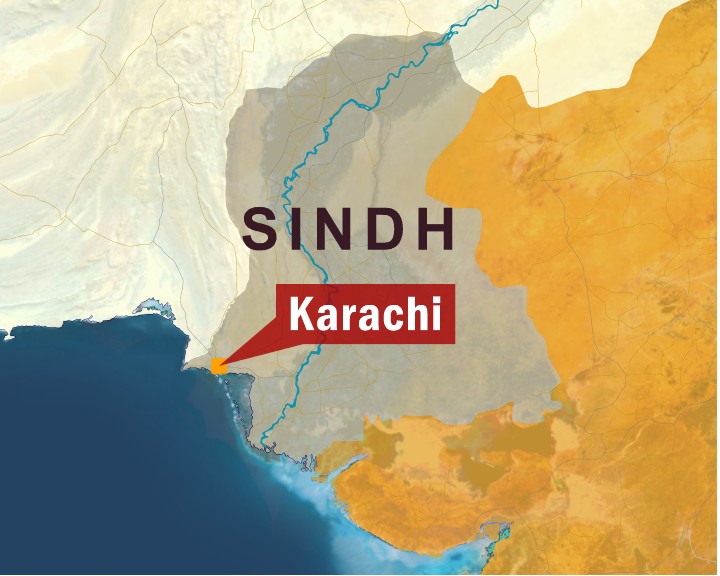 ---
KARACHI: Conjoined twins were taken to the Institute of Child Health (NICH) immediately after their birth at Qatar Hospital in Orangi Town at 10 am on Saturday.

A team of NICH doctors under surgery assistant professor Dr Nasir checked the twins and announced that though the babies have separate limbs, it will be difficult to save both as they share a pelvis. NICH director Jamal Raza said that the babies are connected from the abdomen and legs as well as organs, adding that while there was a 50 per cent chance of saving the larger baby, its twin cannot be saved as its organs are still underdeveloped.

"We can't even tell the gender of the babies, as their bodies are not fully formed," said Raza, adding that the twins had been thoroughly examined by Dr Nasir and his team and a decision regarding their surgery is expected soon. The team has to decide how to perform the surgery as the twins will have to be operated upon within two days, said Raza.

The doctors have already said that they cannot save both babies, said the children's uncle, Mustaqeem, adding that the surgery may be performed on Sunday. While NICH have experts who have performed these surgeries on numerous occasions, conjoined twins have never survived an operation, said Dr Nasir. The twins' mother, Rukhsana, and husband, Muhammad Qamaruddin, live in Orangi Town and already have eight children. Rukhsana is currently admitted at Qatar Hospital.
COMMENTS
Comments are moderated and generally will be posted if they are on-topic and not abusive.
For more information, please see our Comments FAQ