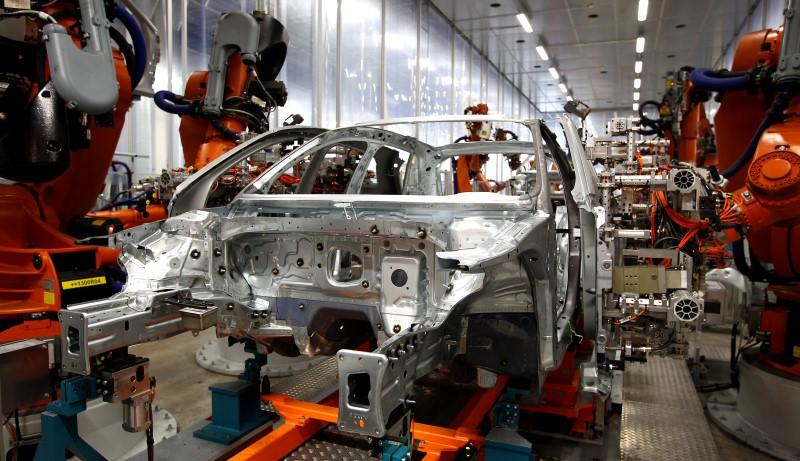 ---
KARACHI: In collaboration with a Chinese commercial vehicle brand, Jinbei Pakistan has announced plans to import vans and minivans initially and start production in next two to three years, including passenger cars and mini-trucks.

Jinbei is a commercial vehicle brand of China owned by Brilliance Auto Group, the exclusive joint-venture partner and manufacturer of BMW in China.

"We are starting with completely built units (CBUs) and simultaneously have started documentation process for our production facility in Karachi. Hopefully, in the next two to three years, we will start working on completely knocked down (CKD) units," said Jinbei Pakistan Managing Director Usman Shami while speaking to The Express Tribune.

He said Jinbei Pakistan would be selling around 300 to 500 vehicles in the first year. "It is feasible to import these vehicles for the time being."

The company will initially import 11-seater X30, which has a tentative price of Rs1.66 million. The vehicle is similar to Suzuki's APV.

A slightly larger model of this, X30L, will cost Rs1.71 million. The price tag for vehicles with 14 to 16-seat capacity becomes steeper as the cost of H-1 and H-2 Hiace will be Rs2.58 million and Rs3.55 million respectively.


The year Pakistan's auto sector got a facelift


Talking about Pakistan's auto industry, Shami said nearly a dozen new automakers were entering the market as a result of the Auto Industry Development Policy 2016-21.

The new policy offers incentives to fresh entrants and also promotes a positive outlook of Pakistan's economy as activities related to the China-Pakistan Economic Corridor (CPEC) gain momentum.

"Countries with much lesser population than Pakistan have a greater motorisation rate. Our industry has lagged behind for an extended period and the present growth is nothing to cheer about as it was bound to happen," Shami remarked.

Pakistan has a very low motorisation rate of 17 per 1,000 people despite an increase in buying power. The country's auto industry has yet to achieve quarter of a million annual production mark.

On the other hand, Malaysia has a motorisation rate of 425 and Thailand 225. Even the Philippines has a better motorisation rate of 37.

If critics say countries having low population have always had a better motorisation rate, then India, the second most populous country, has also a better motorisation rate than Pakistan at 22. China, the most populous country, has a motorisation rate of 154.

"Pakistan's auto industry is now manufacturing vehicles, which it was producing 10 years ago. The industry took a huge dip and after that sales dropped around 50%," Shami commented.

But now, he said, things had started changing in Pakistan's industry, which was pending for a long time. He said there was a huge gap in demand and supply and things were bound to get better for the industry.

Published in The Express Tribune, June 8th, 2018.

Like Business on Facebook, follow @TribuneBiz on Twitter to stay informed and join in the conversation.