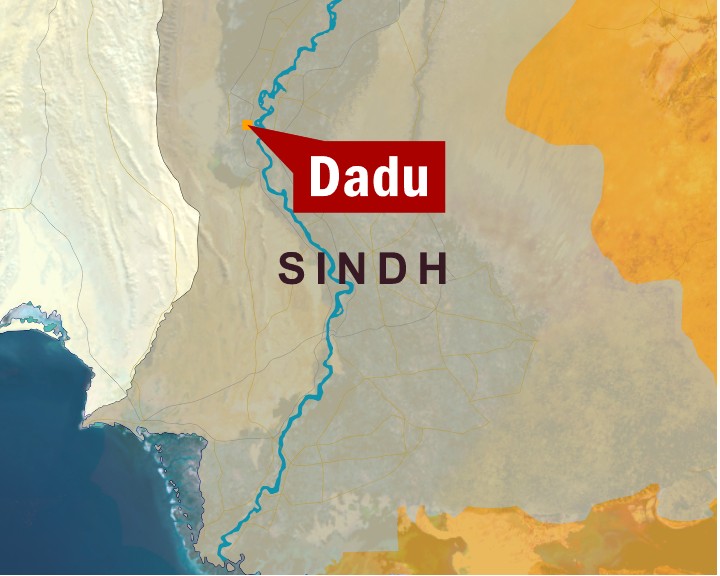 ---
KARACHI: Notorious gangsters have infested two of the most literate villages of the province, forcing residents to migrate.

Residents who have stayed behind in villages Paat and Buriro, are forced to stay indoors as the threat of kidnappings and murders is ever-looming. The government has failed to establish its authority in the area and residents accuse ministers of supporting their favourite gang.

"My daughter, who teaches in the neighbouring village, has not been able to go to work for the past one month so we are trying to shift to Hyderabad," said Hadi Bux Junejo, a retied teacher from Buriro village. Hadi's family has been associated with the teaching profession for the past several generations. Hadi told The Express Tribune that since there is a 100 per cent literacy rate for both men and women in their village, most of them teach in the 20 villages nearby.

Twentytwo schools have, however, been forced to close down as the law and order situation worsened, he added. According to Zafar Junejo, a social activist who belongs to the same village, the population of their village, which is located in union council Kakar, taluka Khairpur, Nathan Shah, is around 10,000 and there are 2,700 registered voters.

Paat, Buriro and Bharleeji are three villages in Sindh believed to be the most literate, Zafar boasted, adding that the first primary school for boys in their village was built in 1886 and one for girls was built in 1936. But he was disappointed that they are being forced to vacate them as dacoits, equipped with the latest weapons, threaten them.

According to police officials, four people, including a policeman from the Junejo tribe, were recently killed by the dacoits, who were led by Mazan Chandio and his son Basho. The two dacoits, notorious for terrorising the area, demanded extortion from the Buriro villagers and when they failed to pay them, they killed the hostages.

The infamous dacoits in the area include Mazan, Gohar, Basho and Nisar, who belong to the Chandio tribe, said Wali Muhammad Chandio, a journalist who lives in the area. He said that these men are wanted by police for dozens of kidnapping and murder cases. More than 40 people have been killed in the past four years due to tribal clashes, said Wali, who believed that elected representatives of the area use these dacoits as their private forces to help them occupy lands and protect them from rival groups.

"The main dispute is over 2,000 acres of forest, which is under the control of a former MPA who occupied it with the help of Sawar Kubro, a notorious dacoit of the area," said Wali, "Now when the Pakistan People's Party government came to power, a minister wants to take back the land supporting another dacoit Nisar Chandio."

Jeay Sindh Qaumi Mahaz's Asif Baladi told The Express Tribune that the village was the centre point for political movements and people played a significant role during the Movement for the Restoration of Democracy. "I, along with my party chairman Bashir Qureshi, will go visit the village on June 9 and hold a meeting with the people," he said, adding that almost 98 per cent of the people in the village have been forced to vacate it.

MPA Kulsoom Chandio of Pakistan People's Party told The Express Tribune that no one can enter these villages after 3 pm because it is not safe. "All the schools were closed and minor boys had Kalashnikovs in their hands," she said. "I held a jirga there and that has brought peace in Buriro and its adjoining areas." The jirga proved useless as tribal clashes continue.
COMMENTS (2)
Comments are moderated and generally will be posted if they are on-topic and not abusive.
For more information, please see our Comments FAQ