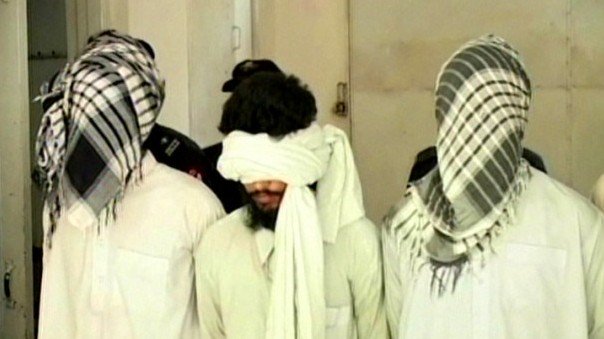 ---
KARACHI: The failure of Pakistan's intelligence agencies has resulted in a rise in terror incidents in the country, a leading lawyer told his audience on Saturday.

"After 9/11, US intelligence agencies succeeded in preventing similar terrorist attacks in its country and here we are in Pakistan where all acts of terrorism succeed. This highlights the real failure of our intelligence agencies who have either not been able to identify the madrassahs breeding terrorism or have deliberately decided to go easy on them," remarked noted advocate Khalid Anwer at a lecture on 'Absence of Rule of Law in Pakistan'.

Organised by the Pakistan Women's Foundation for Peace at the Beach Luxury Hotel on Saturday, advocate Anwer was referring to the rise in religious extremism in the country. Blaming the government of former President General Ziaul-Haq for deliberately giving ulema a central role in the country's power structure during the 80s, advocate Anwer said it is this uncontrolled power in the hands of the religious parties that has led to an intellectual degradation of the Pakistani society, who believe they are above the law.

In his hour-long lecture filled with anecdotes, the advocate explained the importance of rule of law and stressed on the need for accountability of all those in power. The primary reason why rule of law does not prevail in Pakistan is because the justice system is flawed, he said. "Our main problem is most judges do not realise that when they are handling a case, their job is not to decide who is guilty but to ensure that whether or not the prosecution has been able to prove its case. There is a great difference between the two.

As a result, arbitrary decisions are made and rule of law does not prevail." It is for this reason the concept of trichotomy of power - executive, legislature and judiciary - was introduced for a civilised democracy because no single person can be trusted with all the three powers, he said. "Democracy encourages transparency and accountability, which sadly is not the case in Pakistan because we don't have structured laws and no one cares for ethics anymore."

Although an avid supporter of democracy, advocate Anwer was quick to add that he would never step into politics if invited. "Swimming with sharks and dining with draculas is never a good idea," he said, much to the amusement of the audience comprising university students and human rights activists among other members of the civil society.

He further cited an interesting reference from Islamic history on the importance of democracy and rule of law saying that even the Prophet Muhammad (pbuh) left it upon his Ummah to elect their khalifa after his death even though he could have conveniently made the decision beforehand. "People knew the Holy Prophet to be the best judge and trusted him blindly, yet he thought it best to leave it upon his people to choose their leader, which is the basis of the electoral system we see in various democratic countries today," Anwer said.