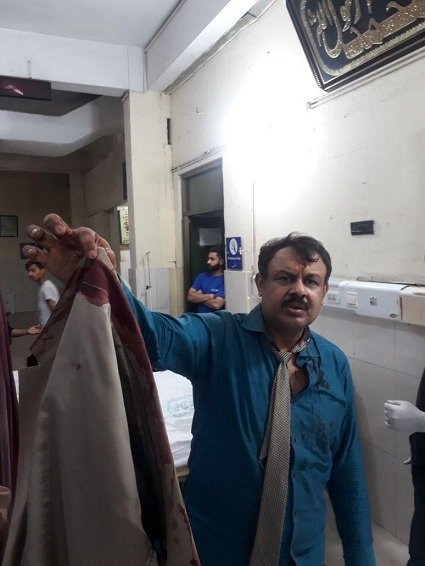 ---
LAHORE: Senior journalist and television anchorperson Asad Kharal was reportedly attacked by 'masked men' near Allama Iqbal International Airport in the wee hours of Wednesday.

Confirming the incident to The Express Tribune, SP Cantonment Bilal Zafar said: "We have received a complaint of an incident claiming Kharal was tortured by unidentified men." he said.

The anchorperson was on his way home from the airport when his vehicle was intercepted. He was taken out from the car and assaulted. Kharal was then moved to Lahore Services Hospital for medical treatment.


Columnist Gul Bukhari back home after hours-long 'abduction' in Lahore


Kharal confirmed the incident in a tweet on micro-blogging site Twitter.

I have been attacked by some person wearing masks, I am in hospital.

— Asad Kharal (@AsadKharal) June 5, 2018

Some news reports claim that Kharal, who had been highly critical of the previous government, was attacked allegedly by men affiliated with the former ruling party. However, Kharal is yet to accuse anyone for the attack.