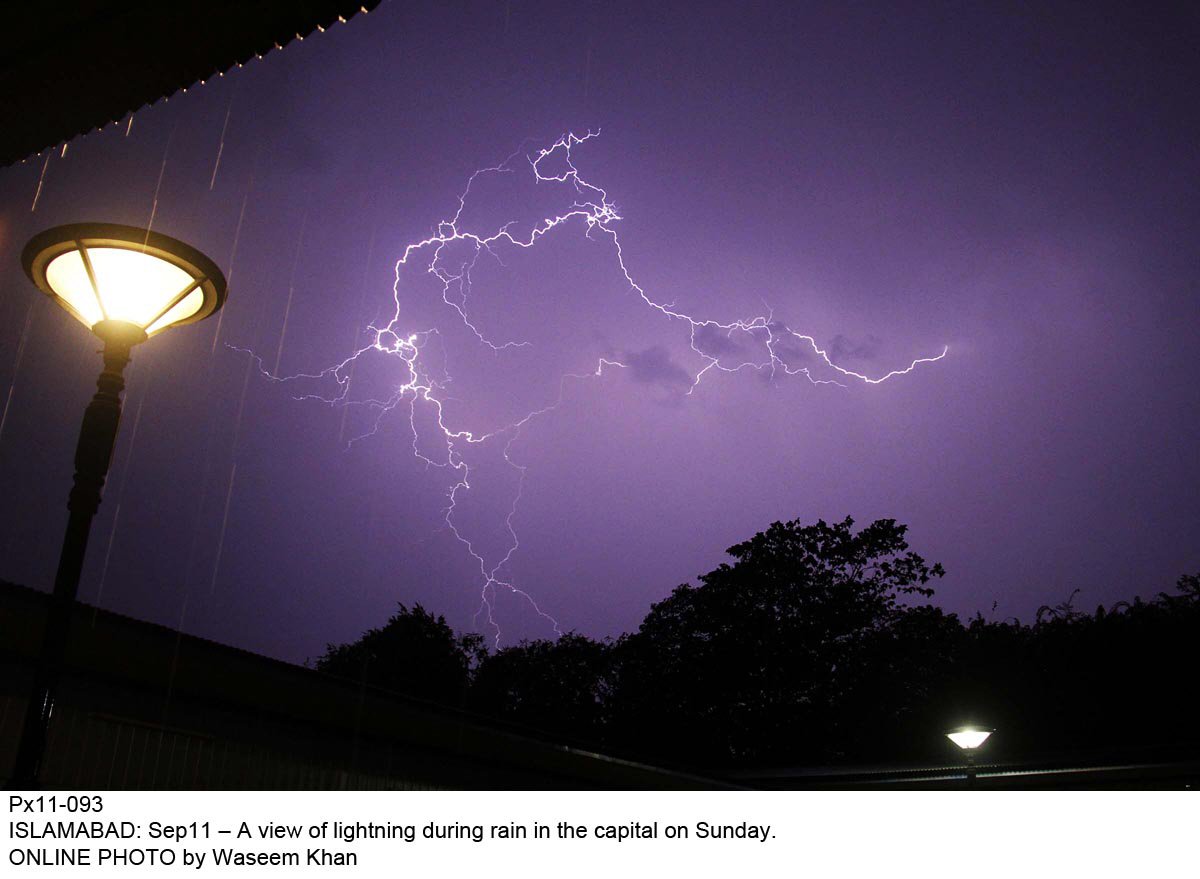 ---
PARIS, FRANCE: A man was found drowned in his car in northern France on Tuesday following a fresh round of powerful rainstorms that have damaged homes, destroyed vineyards and flooded roads over the last fortnight.

An unusually long bout of warm and humid weather across the country has led to a series of thunderstorms that have dropped record amounts of rain in some areas.

National weather service Meteo France said it estimated the number of lightning strikes in May at 182,000 nationwide, almost double the record figure for the same month previously set in 2009.

One killed as rain continues to lash different parts of K-P

The weather office estimated that 60 to 80 mm (two-three inches) of rain fell late Monday in some areas of the Normandy region, where a 37-year-old man was found dead near the village of Piseux.

He is believed to have been involved in a road accident which saw his car flip over and land in a flooded area, a statement from the local government said.

Other badly affected areas on Tuesday included Spechbach-le-Bas in eastern France where 20-40 mm of rain fell in an hour, flooding homes, motorways and local government buildings near the border with Germany and Switzerland.

Temperature drops after sporadic rains across country

The small town of Morlaix in northwestern Brittany was still counting the cost after being submerged on Sunday night when an estimated month's worth of rain fell within half an hour.

Heavy rain, lightning and sometimes hail have hit wine-growing areas in the Bordeaux, Cognac and Champagne regions over recent weeks, causing major damage to crops.

Storms have also disrupted play at the Roland Garros tennis tournament in Paris and has made conditions tough for professional cyclists in the Criterium du Dauphine race under way in southeastern France.
COMMENTS
Comments are moderated and generally will be posted if they are on-topic and not abusive.
For more information, please see our Comments FAQ