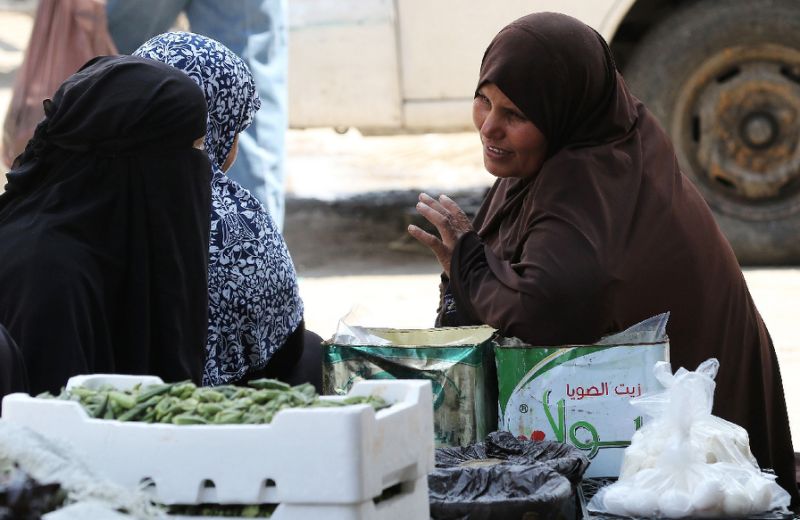 ---
AMMAN: Every morning Salama Ali sets up shop in the old market of Jordan's capital Amman, hoping to scratch out a living in one of the Arab world's most expensive cities.

The mother of five in her 40s stakes out a space on the sidewalk and arranges her eggs and homemade cheese amid the city's dust, traffic and early morning heat.

"Life has become very, very difficult," Salama told AFP as she put the final touches on her display.

Jordan's king replaces prime minister to subdue protests

Residents in the capital are finding it increasingly hard to make ends meet in a city ranked the Arab world's most expensive in terms of cost of living, according to a recent report by The Economist Intelligence Unit.

It takes about two hours by bus from her home in Madaba to reach Amman, where a week of anti-austerity protests by citizens suffering from high unemployment and repeated price hikes pushed Prime Minister Hani Mulki to resign on Monday.

Salama says she wakes before dawn each morning to milk her sheep, make cheese and yogurt, collect fresh eggs and prepare for the market.

"The cost of living is high. Each year is harder than the one before it... everything is getting worse," she said.

She and her husband struggle to keep their business going and their children fed.

According to official estimates, 18.5 per cent of Jordan's population is unemployed, while 20 per cent are on the brink of poverty.

Salama's neighbour on the stretch of sidewalk, Umm Qusay, has nine children to provide for.

She also raises sheep and sells eggs, homemade cheese and yogurt - and she, too, rarely breaks even.

"Everything is expensive. There's barely enough from what we sell to feed our children and buy sheep feed," said Umm Qusay.

"This year is the worst yet," said the woman in her 40s, covering her face with a dark brown scarf.

"Rising prices and taxes have destroyed people's lives," she said.
Jordan has seen the cost of basic goods and services like bread, fuel and electricity steadily rise during the past year.

Last month, the government proposed a new income tax law, yet to be approved by parliament, aimed at raising taxes on employees by at least five per cent and on companies by between 20 and 40 per cent.

The measures are the latest in a series of economic reforms since Amman secured a $723-million three-year credit line from the International Monetary Fund in 2016.

"What is happening is shameful, this is injustice," said Mohammed Abu Arida, 48, who sells apricots and peaches on a wooden platform further down the sidewalk.

Jordan woos back nervous tourists after years of regional turbulence

"The prices have killed us. We don't have anything left. It's like the government wants the shirts off our own backs," he told AFP.

Most goods are subjected to a 16 per cent sales tax, in addition to customs duties and other taxes that sometimes exceed three times the product's original value.

In Amman's old fruit and vegetable market, where basic foodstuffs are cheaper than supermarkets, the exhaustion is palpable.

There are no stalls here. Vendors line the sidewalks, propping their goods on wooden carts and makeshift tables.

"The situation isn't tolerable anymore," said 65-year-old Abu Mohammed, as he moved between the stalls and crossed items off his list.

"The prices can't go any higher if our incomes remain the same. Look at the market, it's almost at a standstill," he said.