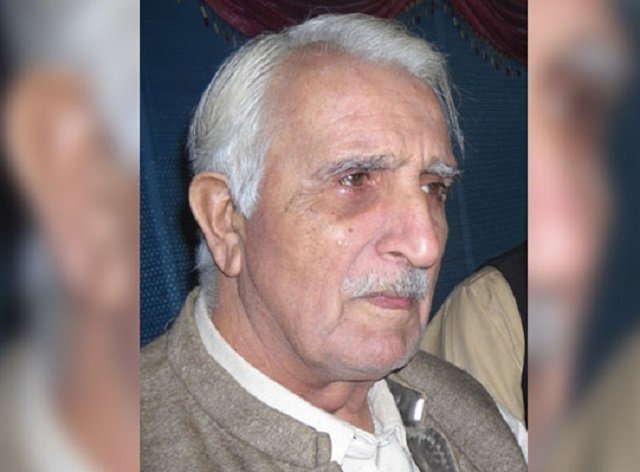 ---
MULTAN: Literature enthusiasts are no strangers to the name Mazhar Kaleem. The internationally-acclaimed novelist has penned over 5,000 children's stories and over 600 novels for the beloved "Imran Series".

Mazhar Nawaz Khan, who would later in life gain popularity as Mazhar Kaleem, was born on 22 July 1942 in Kirri Afghanan in Multan. Even as a young child, he expressed an interest in investigative stories; this was only further propelled by the fact that his father was a police officer. He received his early education from Islamia High school and completed his matriculation in 1957.

Professionally, he completed his LLB and became a lawyer. But nurturing his passion and talent for the written word, he also completed his Masters in Urdu literature from Punjab University's Multan Campus.

All clues point to a literary mastermind

"A friend of mine insisted I write spy fiction and thus I created my first novel Makazonga in 1960," Kaleem once said.

The novel not only broke records for fiction and Urdu literature, but also catapulted Kaleem to worldwide fame. The success of his first book only served to increase his burning passion for the written word. He decided to make his foray into the world of spy fiction and started writing for "Imran Series", a monthly spy fiction novel, on a regular basis. Eventually, he took over the entire series after the death of its creator Ibn-e-Safi.

"After the death of Ibn-e-Safi, Kaleem gave "Imran Series" a completely new identity," stated Asif Khaitran, a radio broadcaster.




Through his stories, Kaleem stressed on the building of character in order to progress. Every month, readers would obliterate their nails in anticipation of another new novel. In fact, pirated versions of his stories were also sold in India; a testament to his skill and writing prowess.

Other notable works include "Shogi Pama", "Double White", "Kaya Palat", "Shalmaak", "Ladies Secret Service", "Black Prince" and countless others.

The lost world of Ishtiaq Ahmed

"Personally, he suffered many ups and downs; the death of his son completely shattered him. However, he always portrayed his character as strong and powerful, expressed Multan Tea House General Secretary Masood Khan.

Kaleem was not a one-trick pony. Apart from writing a critically acclaimed series of spy novels, he used to host a radio show in Seraiki called "Jamhoor Di Awaz" and also made use of his LLB degree, serving as Multan Bar Council vice president.

Kaleem passed away on 26 May 2018 at the age of 76 due to a prolonged illness. His last novel, "Action Agency", was published on 29 March 2018. He left behind a son and four daughters.

However, while the world continues to mourn the loss of the literary giant, it is important we remember one indisputable fact. . He may no longer be present with us in person, but he remains alive in our hearts, forever encapsulated in between the novels and stories he created during his lifetime.