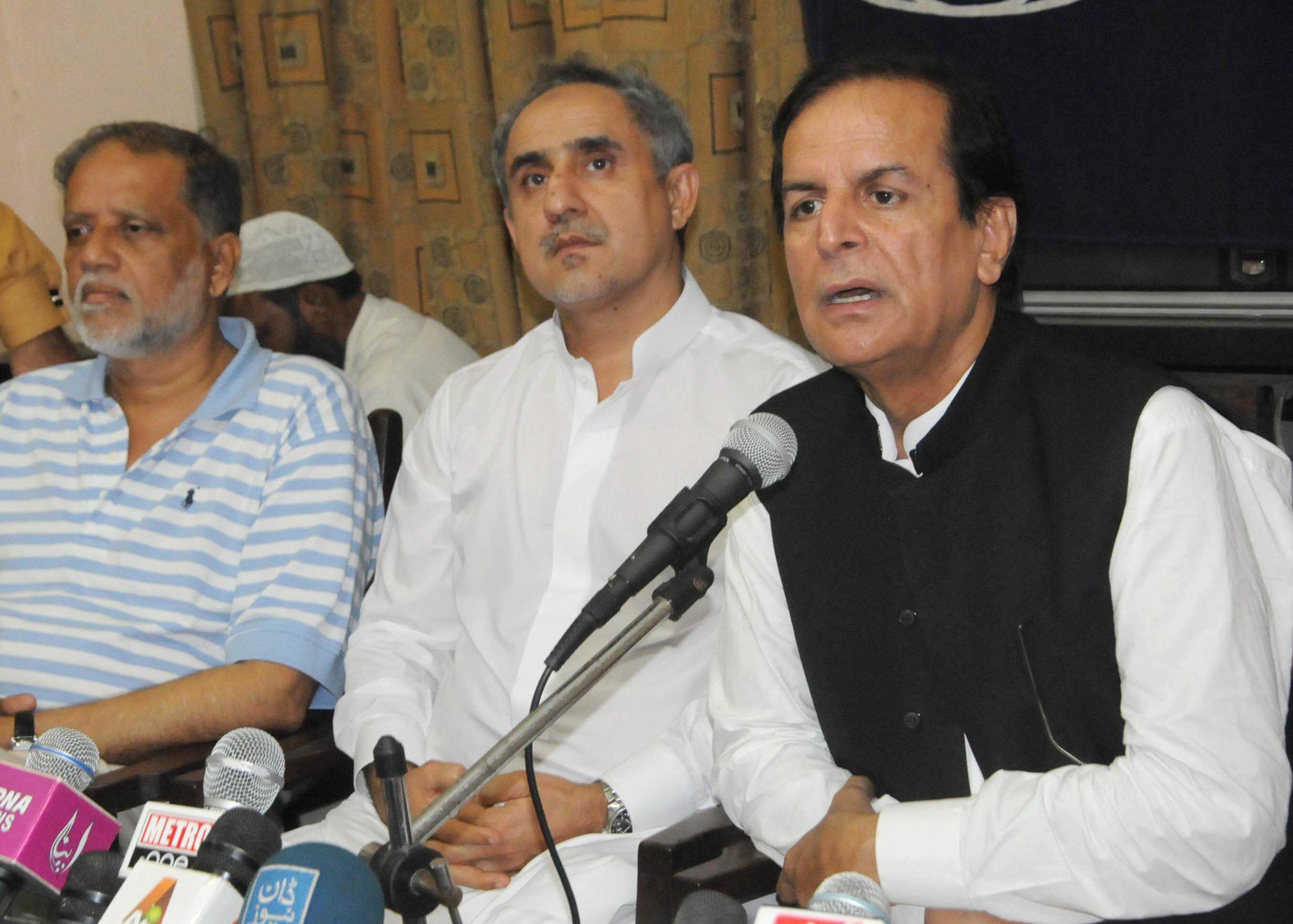 ---
MULTAN: Senior politician Makdoom Javed Hashmi said Imran Khan had become a pawn who will exploit the Supreme Court for the dissolution of assemblies. He likened the PTI chief to a puppet whose strings were being controlled by others.

"PTI is not a political party, but a mafia. I have known Imran Khan since childhood and he always follows someone else's orders." Talking to a press conference at his residence, he added PML-N leader Mian Nawaz Sharif had sacrificed greatly in the name of Aqama, while Imran Khan and Asif Ali Zardari had unanimously agreed to dissolve assemblies before the completion of their tenure.

"PML-N is determined that the next general elections cannot be delayed beyond July 25. He added that conspiring forces lack the strength to disrupt the schedule.

Makhdoom Javed Hashmi said the voters of Nawaz Sharif would stand by him despite all sorts of measures taken by PML-N's opponents. "Those trying to postpone elections are violating the Constitution."

Responding to a query, he said Caretaker Prime Minister Nasirul Mulk deserved his position. "He refused to take oath under Gen Musharraf's PCO and refused to obey a dictator. The PML-N has fought endlessly for democracy in the country. Hashmi added that civilian governments had always solved problems instead of bringing war and destruction to the country.

The PML-N leader said the current government had completed its constitutional tenure and this was a great day for the nation. Hashmi added that he is surprised to see a second elected assembly completing its constitutional tenure.

"Senior politicians kept predicting that the assemblies would be dissolved, but the continuity of parliament has buried their claims." He added that political workers of this country had sacrificed a great deal for democracy and even faced suicide attacks or terrorism. "However, they remained fully committed to the continuation of democracy."

Hashmi said he had resigned twice from past assemblies for the sake of democracy and the continuity of the parliamentary system.

Published in The Express Tribune, June 2nd, 2018.