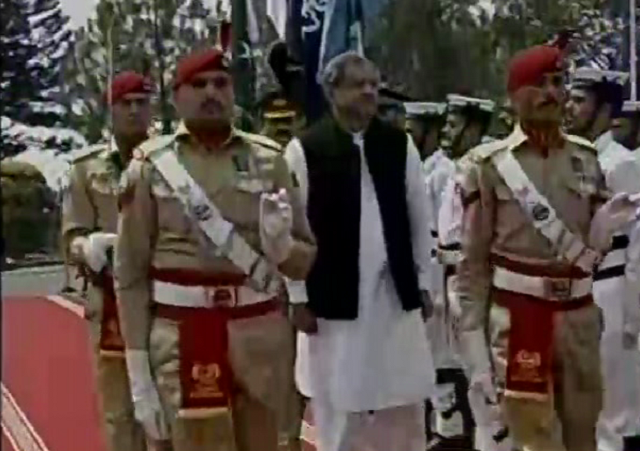 ---
After the incumbent government's tenure ended late Thursday night, outgoing prime minister Shahid Khaqan Abbasi was presented a guard of honour at the Prime Minister House in Islamabad on Friday.

The country celebrated another democratic transition as the Pakistan Muslim League-Nawaz (PML-N) became the second civilian dispensation government to complete a term in office. The previous government, led by the Pakistan Peoples Party (PPP), holds the distinction of being the first in the country's history to complete its five-year constitutional term.


Curtain falls on PML-N govt as poll games begin


Abbasi had assumed charge as the 28th prime minister of Pakistan on August 1, 2017 after the National Assembly elected him as Leader of the House with a thumping majority.




Abbasi was selected by PML-N following the ousting of former prime minister Nawaz Sharif in a lifetime disqualification verdict by the Supreme Court of Pakistan for holding an Iqama.


Justice Mulk's appointment hailed


Initially, the party had agreed upon the former petroleum minister as an interim prime minister until a permanent replacement could be elected. A member of the PML-N, Abbasi remained parliamentarian from 2008 to 2018. He was also an MNA from 1988 to 1999.


COMMENTS
Comments are moderated and generally will be posted if they are on-topic and not abusive.
For more information, please see our Comments FAQ