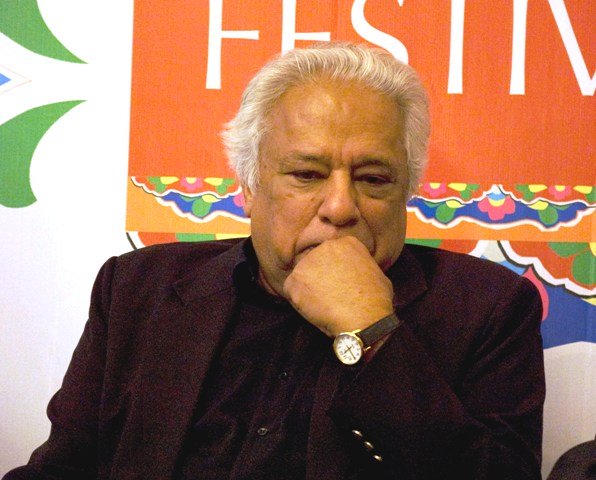 ---
KARACHI: Agricultural fields and fruit farms outside Karachi, particularly in the rural areas of Malir and Gadap, should be developed and protected as they provide a green shield against heatwaves as well as help sustain the economy of rural areas.

Urban planner and architect Arif Hasan said this while speaking on Thursday at a consultation titled 'Exploring Strategies to Respond to Heatwave in Karachi', organised by a group of citizens at the office of the Urban Resource Centre.

Due to improperly planned development in the city, the rural suburbs of Karachi have become barren, Hasan said. Flow of natural drains has been obstructed due to which wells have not been receiving water and agriculture is affected, he added. According to him, the water shortage was very severe in the Malir area.

"By making rural Karachi economically viable, we can make Karachi city cooler," the urban planner said. He recalled the days when guavas and poultry products of Malir were exported. He lamented the that production of guavas had declined in Malir. The farmers of Malir are not interested in agriculture any more, he said.

K-E increases load-shedding as heatwave strikes Karachi

Hasan was of the view that heatwaves in Karachi were not an unusual phenomenon, as the city temperatures went as high as 47 to 48° Celsius in the past. He informed the gathering that a devastating cyclone hit the city in 1906, which destroyed its greenery.

As much as 60% of Karachi's population lives in slums and and without their involvement in development, the problems of the city cannot be resolved, Hasan said. He advised that residential buildings be made insulated and materials be used that absorbed less heat.

Dr Noman Ahmed said many factors were causing severe hot weather in Karachi, including development and environmental pollution.  Our luxurious lifestyle has not only increased the cost of living, but has also posed threats to the environment, he said.

"We use air conditioners, which cool our homes inside but cause an increase to the temperature outside," Dr Ahmed said, adding that the sale of air conditioners in Karachi in 2016 increased by 17.5%. According to him, air conditioners were a major cause of increasing temperatures in the city.

IN A SORRY STATE : CM feels sorry for Karachi

Public spaces like parks, playgrounds and open grounds are shrinking and overall plantation has decreased in Karachi, Dr Ahmed lamented. He cited a study that said that public open spaces in the major cities of the world were on average 9%. However, in Karachi such places only occupied 4.5% of its area.

High-rise buildings along the coast of Karachi have obstructed the wind corridor, the scholar said, adding that people living in Clifton had started to complain about the absence of sea breeze.

Dr Ahmed informed the gathering that according to studies, concrete structures and roads caused increase in temperatures in cities. A study conducted by the Motorway Police revealed that the temperature of road surface is seven to 8°C higher than the surrounding temperatures.

According to Dr Ahmed, buildings made of concrete absorbed heat during the day which they emitted at night, which was the reason why they remained hot even during nights.
COMMENTS
Comments are moderated and generally will be posted if they are on-topic and not abusive.
For more information, please see our Comments FAQ