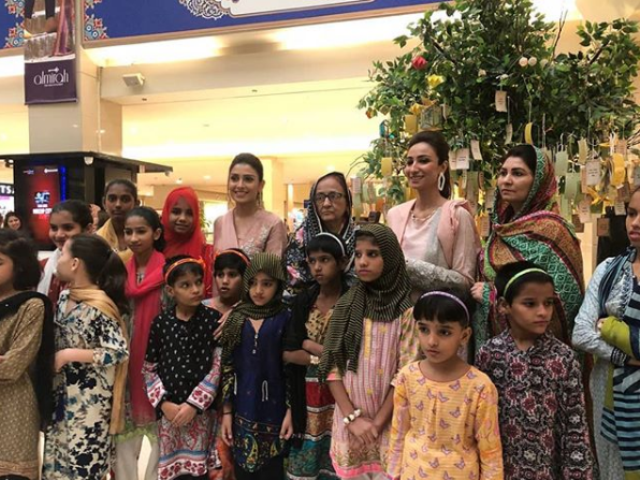 ---
Fortunately, Surf Excel understands the importance of consistent and persistent messaging across multiple platforms. You may have appreciated the #EkNekiRozana TVC the first time you came across it, but after the third or fourth time, you started zoning out. However, as soon as you come across Surf Excel's Neki tree in Dolmen Mall Clifton, you automatically think of the numerous ways in which the brand taught you #DaagTouAchaiHain.




Initially, the tree served as a symbol of hope as the nation came together to decorate it with pledges and accounts of good deeds. However, in the wake of a month long intense heat wave, Surf Excel used it as a catalyst for combating climate change.




Heat wave, a symptom of global climate change is aggravated by deforestation. With a paltry 7% green cover and a peak temperature of 46 degrees centigrade, Edhi Foundation reported atleast 65 deaths in the month of May. Suf Excel's initiative aimed at tackling the climate change by encouraging residents to plant trees in every conceivable place in the city.






Anoushay Ashraf and Ayeza Khan lent support to the cause by tying their pledges to the tree. Ayeza Khan shared that this year she pledged to control her anger because when a person is angry, he/she can unintentionally hurt others with his/her behaviour.

On the other hand, Anoushay Ashraf, urged people to perform nekis and inspire others in the community to do good deeds. Later, the celebrities welcomed children from Edhi Foundation and encouraged them to follow suit.




As each child tied the pledge he/she was given a bag of Gulmohar tree seeds to plant. While talking to the press, the celebrities highlighted the importance of #EkNekiRozana. Drawing on the concept of sadqa-e-jaaria, they implored the audience to save their city.