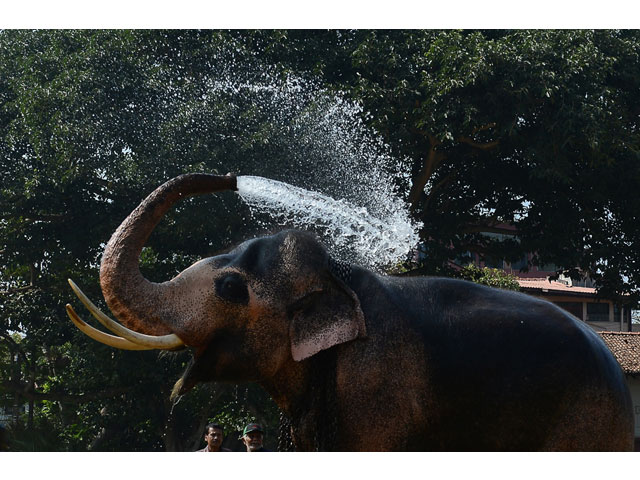 ---
Lahore's Safari Park will have two elephants which are likely arrive from Sri Lanka next month.

According to Director-General Punjab Wildlife Khalid Ayaz, Sri Lankan ambassador to Pakistan has recommended his government in an official communique to 'gift' the elephants to the country.

In the letter, the envoy said that the gesture will improve relations between the two countries further.

In an official statement, Ayaz said Islamabad had been trying to acquire the animal for the zoo and the efforts have now born fruit.

Sprinklers keep animals cool at Lahore Zoo

Appreciating the move, the wildlife official hoped the country would expeditiously implement the decision, enabling more joyous moments for the zoo visitors.

He further said that more elephants which were earlier bought will arrive at the zoo by July.

The statement said that Sri Lanka had hinted two years ago at gifting the elephants to Pakistan, but the matter was postponed due to the death of an elephant at Lahore's Safari Park.
COMMENTS (1)
Comments are moderated and generally will be posted if they are on-topic and not abusive.
For more information, please see our Comments FAQ