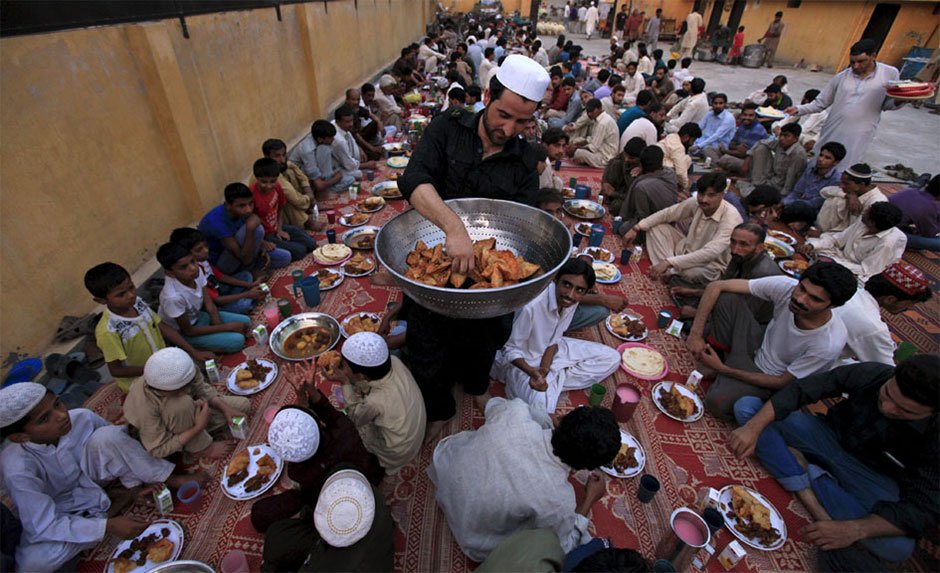 ---
Almost 60 Hindu prisoners are fasting along their 2,299 Muslim co-prisoners in Tihar jail, India's most crowded prison, the Hindustan Times reported.

Each prisoner has a different reason for fasting. A female prisoner, 45, informed jail officials that she is fasting for her son's welfare outside. The woman faces a kidnapping charge and her case is yet to be heard in court.

One prisoner said he fasts in anticipation of an early release while another prisoner, aged 21, told jail officials he is fasting because he wanted to participate with his Muslim co-prisoner after seeing them fast.

Fasting in Ramazan is dangerous for all of us: Danish Minister

The central prison houses 15,000 inmates spread across different jails. Among them are 97 fasting female prisoners.

Jail officials claim they have made special arrangements for fasting prisoners, keeping in mind the soaring temperatures outside. The temperature exceeded 45° C in Delhi on Sunday.

All jail superintendents have been instructed to participate in the iftaar as well.

The prison held an inter jail co-ordination meeting before Ramazan began, according to the prison's director general, Ajay Kashyap.

Kashyap said that "across all jails, officials have put up boards which display the sunset timings every day. We have ordered dates and rooh afza for all the fasting prisoners. There is also a special arrangement to make space available for them to offer their prayers in the morning hours. The jail timings have also been relaxed for prisoners who are fasting."

Ramazan Package 2018 gets approval

Prisons are not allowed watches, as per prison rules. Jail officials have thus deputed an officer who will inform prisoners about daily fast times.

"Inside the prison the one thing that the prisoners have is time. Each of them is troubled in their own way. Many of these prisoners try to change their ways and seek the end of their trouble in religion. Inside the prison, we see many cases of prisoners either finding a newfound religious connection or losing whatever little faith they had," a jail officer, who wished to stay anonymous, remarked about the fasting Hindu prisoners.

This article originally appeared on Hindustan times.