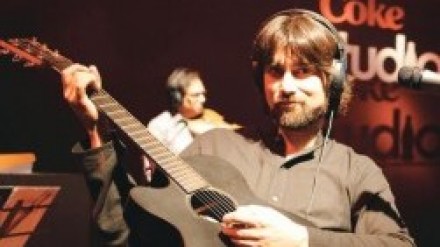 ---
KARACHI: Political figures Salmaan Taseer, Mushahid Hussain and Imran Khan were joined on Twitter by Interior Minister Rehman Malik on May 22. While Malik is only following Salmaan Taseer and Bakhtawar Bhutto-Zardari, Malik is followed by 1,572 fans.

Britney Spears has touched a five-million mark with her 5,004,223 followers.

Despite tweeting very rarely, she has beaten Ashton Kutcher, who previously challenged CNN fan-following on the micro-blogging site.

The actor is now standing at 4,978,949 followers.

While Kutcher says he does not care about his follower count, funny man Conan O'Brien is celebrating his one million followers.

With the exception of a few Bollywood stars who condemned the terrorist attack in Lahore, Twitter life for most has carried on normally.

We present the best tweets that rolled in this week.

Ali Zafar

One of my colleagues from "College Jeans" 'Ibrahim' was taken hostage in the mosque. He survived [but is] still in shock. So am I. When will this end?

Ali Azmat

(I am) sad that so many people had to die today in my old neighbourhood. One family friend escaped death while he was parking for prayers.

Salmaan Taseer

Facebook is an operating system. Closing it as a blasphemous site is like closing PTCL for an obscene call

Conan O'Brien

Today I got my 1,000,000th Twitter follower! I am now in the realm of gods like Ashton, Bieber, Mariah and updates on new Dell products.

Priyanka Chopra

I hardly slept last night. Everything was scaring me. From the curtains moving to the four-poster bed to the AC making noises to the high ceilings.

Shahid Kapoor

And if you love someone, show it. (If you) want to do something, just do it. No regrets. That is the only way to go.

Karan Johar

We think of the futilities of life when tragedy strikes. Soon enough these thoughts are forgotten and we get back to being ourselves.

Mahesh Bhatt

We are not at peace with ourselves, how can we create peace in the world?

Shah Rukh Khan

Sweetest moment of the day (is to see) my little kids in their little shorts and little soccer shoes going for a big game with big dreams in their sleepy eyes.

Ali Noor

On my rooftop lying on a matress staring at the moon listening to music ... the cool breeze kissing my face .... thank you mother nature.

Published in The Express Tribune, May 30, 2010.
COMMENTS
Comments are moderated and generally will be posted if they are on-topic and not abusive.
For more information, please see our Comments FAQ