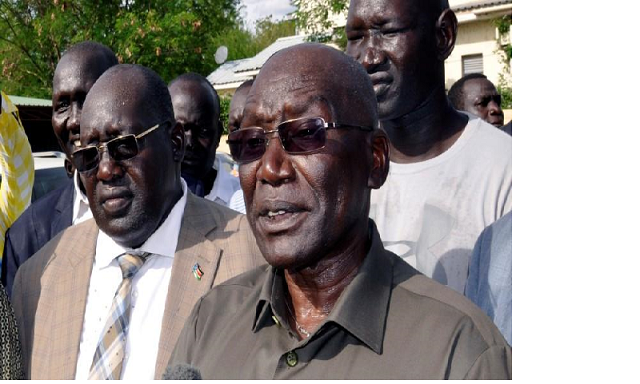 ---
UNITED NATIONS, UNITED STATES: The United States has proposed the UN Security Council impose sanctions against several South Sudanese ministers and officials, accusing them of obstructing peace efforts and blocking humanitarian assistance to civilians, according to a draft resolution seen by Reuters on Sunday.

Security Council diplomats are due to meet for negotiations on the text on Tuesday and a vote is scheduled for Thursday. A resolution needs nine votes in favor and no vetoes by Russia, China, France, Britain or the United States to pass.

US, Britain warn South Sudan parties over ceasefire violations

The council sanctioned several senior South Sudanese officials on both sides of the conflict in 2015, but a US bid to impose an arms embargo in December 2016 failed. In November, Russia said it would be counterproductive to impose further targeted sanctions or an arms embargo on South Sudan.

The proposed measures would freeze the assets and ban travel for the six officials, including Defense Minister Kuol Manyang Juuk, former army chief Paul Malong, Minister of Information Michael Lueth, and deputy chief of defense for logistics in the South Sudan Army Malek Reuben Riak Rengu.

UN set to threaten arms embargo on South Sudan

It also targets Koang Rambang, governor of Bieh State, who the United States accused of leading military attacks and obstructing aid to civilians; and cabinet affairs minister Martin Elia Lomuro.

South Sudan, which split off from its northern neighbor Sudan in 2011, has been gripped by a civil war sparked by political rivalry between President Salva Kiir and his former deputy Riek Machar. Mawien Makol, South Sudan's foreign affairs spokesperson, told Reuters the government was aware of the new sanctions proposal from Washington.

"We are still saying that sanctions is not the solution...and also imposing sanctions on individuals is not the solution. The solution is to encourage the parties to bring peace in the country," Makol said.

Talks in Ethiopia to revive South Sudan's failed 2015 peace pact and end the civil war broke up last week without a deal.
COMMENTS
Comments are moderated and generally will be posted if they are on-topic and not abusive.
For more information, please see our Comments FAQ