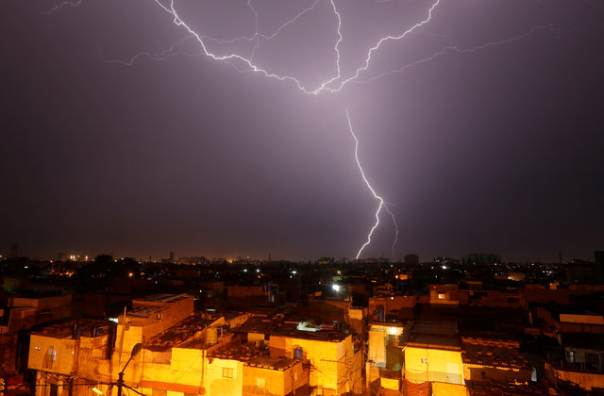 ---
ISLAMABAD: The dramatic upward change in temperature due to climate change could be reduced to a great extent by promoting urban and vertical forestry on modern lines. Urban forestry mainly deals with plantations in cities which are more prone to high pollution levels causing more diseases and disasters as compared to villages.

"Temperature of cities can be reduced to a larger extent through urban and vertical forestry.

We should start vegetation at our homes and even on rooftops, plants and vegetation can serve as natural air conditioners and even reduce room temperature," said an official of the Climate Change Ministry.

Furthermore, he underlined the need for promoting urban and vertical forestry to ensure cities have sustainable resources and remain livable. Up to 20% to 50% electricity cost can also be brought down by adopting vertical forestry.


World Bank approves $728m for four environment projects


"Urban plantation can be suitable along road sides, park corners and it might also be suitable for every house to plant a fruit tree in house lawn or open areas outside the houses," he added. He said urban forestry is a new concept and we should work toward it more efficiently to gain the desired results, adding that urban forests provide clear and cooler air and they must be on priorities list in action plans for effective implementation.

The official said forests and greenery were the ultimate cures against global devastation, adding that despite provincial, federal and governmental level efforts, Pakistan was still lacking the capacity to cope with international forestation level standards.

He said that kitchen gardening must be appreciated at smaller levels and building green infrastructures and concept of vertical gardening is also taking shape as recently introduced in Amazon mall.

Published in The Express Tribune, May 27th, 2018.