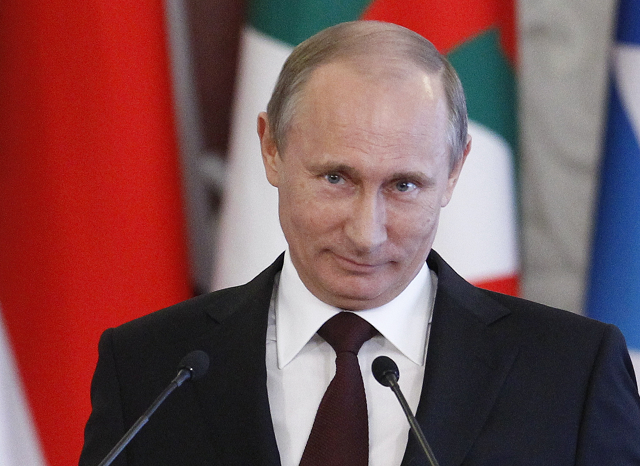 ---
MOSCOW: Russian President Vladimir Putin on Friday hinted that he might return to power as prime minister -- as he did in 2008 -- after his time as president ends in 2024.

Putin welcomes European efforts to save Iran nuclear deal

"I have always abided strictly and will abide to Russia's constitution. The constitution clearly says no more than two consecutive terms (are allowed)," Putin said when asked at the Saint Petersburg Forum if he would leave power in 2024.

Putin to begin fourth term, but what happens in 2024?

"This is now my second term in a row," the Russian leader said.
In 2008, after serving two consecutive terms as president, Putin's ally Dmitry Medvedev became president while Putin moved to the post of prime minister before returning to the presidency four years later.
But observers said Putin remained the most powerful man in the country.

The rise and rise of Putin

"Remember the previous time I left the presidential post, I also plan to stick to the rules this time," he said, in a possible hint that he could repeat his earlier move to the premiership in 2024.

Asked on the eve of March 2018 polls if he planned to run for the presidency in 2030, Putin said: "Am I supposed to be in this post till I'm 100 years old? No!"

Putin, who has led Russia since 1999, will be 71 when his term ends in 2024.
COMMENTS
Comments are moderated and generally will be posted if they are on-topic and not abusive.
For more information, please see our Comments FAQ