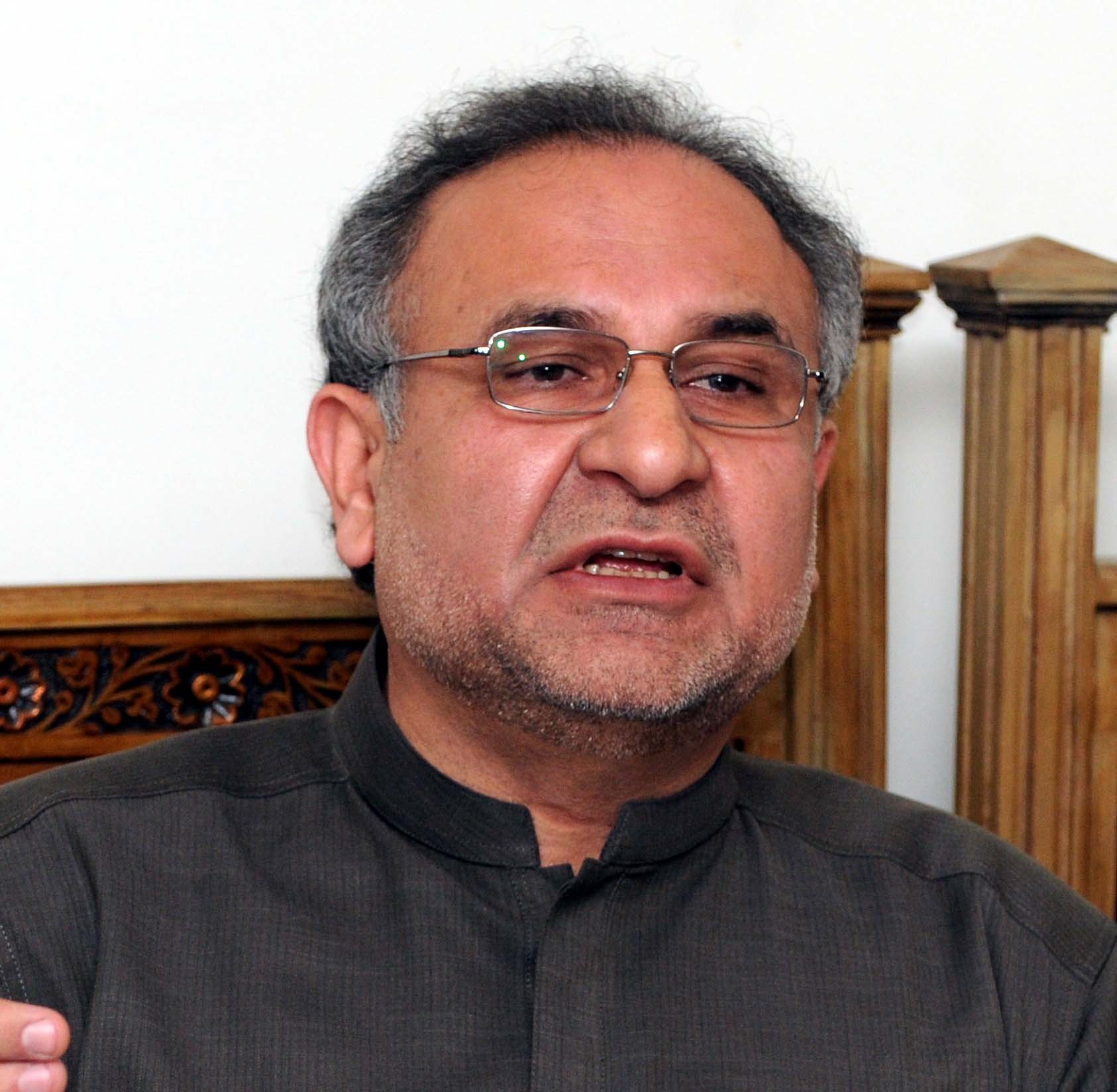 ---
ISLAMABAD: A top leader of the opposition PTI has been urged to recant his recent comments regarding the status of Bahawalpur, which was determined so by the founding father, lest it becomes a source of agony for the seasoned politician.

This was stated by former federal Information minister Muhammad Ali Durrani in a statement issued on Friday.

Durrani advised Pakistan Tehreek-e-Insaf (PTI) leader Shah Mahmood Qureshi to respect the decision of the nation's founder, Quaid-e-Azam Muhammad Ali Jinnah, who had given Bahawalpur the status of a province.

Sharif's dialogue proposal unheard of says Durrani

"Qureshi should apologise for his remarks as the status of Bahawalpur was determined by none other than the founder of Pakistan himself under an understanding reached with the then ameer and the people of the Pakistan-loving state. It is a historic, a constitutional and an undeniable legal right of the people of Bahawalpur to have their province [status] restored according to the will and decision of the Quaid-e-Azam," Durrani said while responding to a question from the media.




The former federal cabinet member said that the people of Bahawalpur have rendered tremendous sacrifices for the restoration of their province, including of those martyrs who laid down their lives for this cause.

Protecting corruption: Ex-information minister slams amnesty scheme

"Qureshi has become a true subject of [former dictator] Yahya Khan by casting aspersions against the justified demand and lawful right of the poorest and badly persecuted area of Bahawalpur," Durrani said, adding that the people of Bahawalpur kept on raising their demands and protesting against Yahya's decision to merge it with Punjab. 

Published in The Express Tribune, May 26th, 2018.