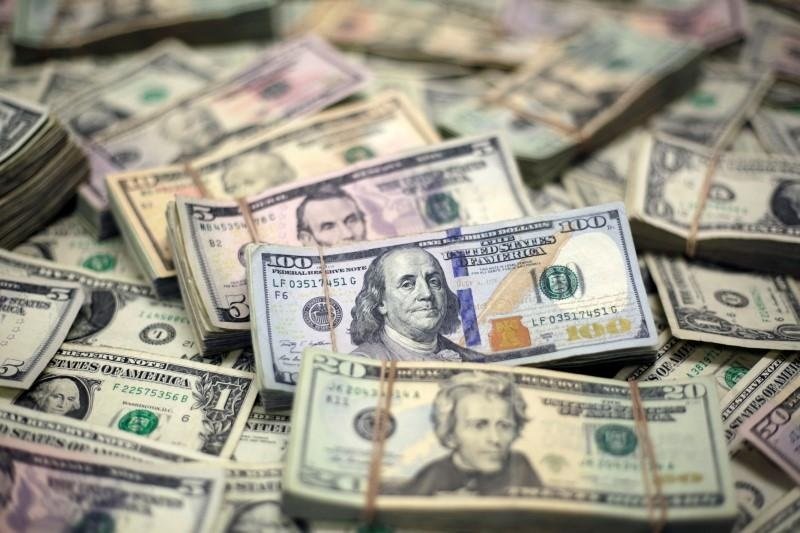 ---
KARACHI: Foreign exchange reserves held by the State Bank of Pakistan (SBP) again came under severe pressure, falling 4.43% on a weekly basis, according to data released by the central bank on Thursday.

The fall sparks concern over Pakistan's ability to meet future payment obligations and manage a bulging current account deficit.

On May 18, foreign currency reserves held by the central bank were recorded at $10,320.2 million, down $478.7 million or 4.43% compared with $10,798.9 million in the previous week.

The decline in reserves was attributed to payments on account of external debt servicing.

Overall, liquid foreign reserves held by the country, including net reserves held by banks other than the SBP, stood at $16,652.2 million. Net reserves held by banks amounted to $6,332 million.

Foreign exchange: SBP's reserves plunge 3.26% to $10.8b

In April, SBP's reserves increased $593 million due to official inflows. Pakistan also raised $2.5 billion in November 2017 by floating dollar-denominated bonds in the international market in a bid to shore up official reserves.

A few months ago, foreign currency reserves surged due to official inflows including $622 million from the Asian Development Bank (ADB) and $106 million from the World Bank.

Earlier, the SBP received $350 million under the Coalition Support Fund (CSF). In January, the SBP made a $500-million loan repayment to the State Administration of Foreign Exchange (SAFE), China.

Trouble ahead?

Pakistan's reserves have plummeted over 43% from a record high of $18.14 billion at the end of June 2016, according to SBP data.

The reserves touched the peak after Pakistan borrowed $6.6 billion from the International Monetary Fund (IMF) under a 36-month Extended Fund Facility that ended in September 2016.

Foreign exchange: SBP's reserves fall 3% to stand at $11.2b

Since then, the reserves have been on the downtrend as economic managers have largely failed to find new markets to increase the country's exports and restrict growing imports, which was the largest source of shrinking foreign exchange reserves.

Pakistan's imports stood at $45.56 billion for first 10 months of the current fiscal year, which were more than double the value of exports that amounted to $20.55 billion.

The government let the rupee depreciate by around 9.5% in two rounds - 5% in December 2017 and 4.5% in March 2018 - in a bid to shore up reserves by encouraging exports and discouraging imports.

The move has helped a little bit in improving exports, but has failed to curb excessive imports and added to the country's external debt.

Experts believe that increasing oil prices will not bode well for Pakistan, which may be forced to go back to the IMF for a bailout package if reserves continue to slide.
COMMENTS (1)
Comments are moderated and generally will be posted if they are on-topic and not abusive.
For more information, please see our Comments FAQ