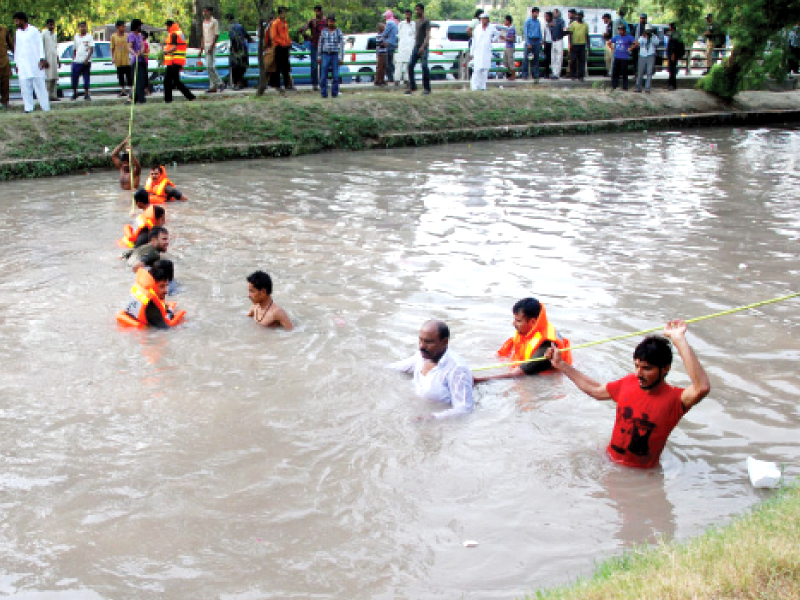 ---
HYDERABAD: Two boys and a two-year-old girl died on Wednesday in separate incidents of drowning in Hyderabad district.

Two of the deceased, 12-year-old Shan Shoro and 16-year-old Mustafa Shoro, were cousins and belonged to the village of Local Government Minister Jam Khan Shoro. They drowned while swimming in a pond near their village.

Sardaryab: Two boys missing as boat sinks in Kabul River

In the other incident, two-year-old Nadia, daughter of Farhan Ali, drowned in a canal near the Noorani Basti area. Her body was retrieved from the canal.

Incidents of drowning in the Indus River and its canals increase during the summer as a large number of people go to the river and canals to bathe to cool off their bodies.