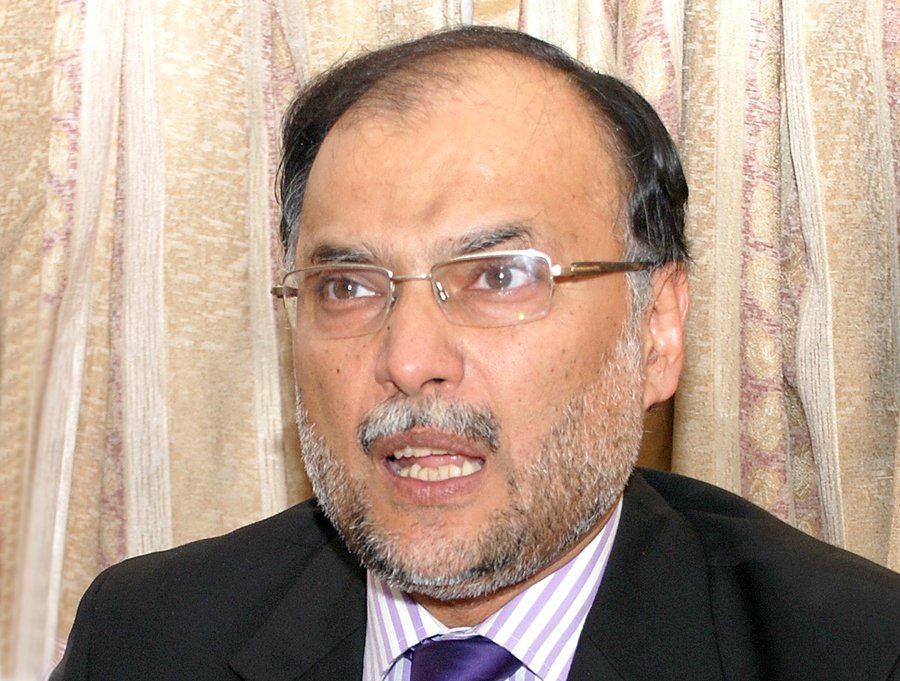 ---
Universities need to improve their project management and properly utlise the development funds, said Minister for Planning, Development and Reform Ahsan Iqbal.

The project concept (PC-1), Iqbal said, is the most crucial step in acquiring funds therefore the presentation of PC-1 should be convincing.

The minister was chairing a meeting of Higher Education Commission (HEC) and vice chancellors to review progress on higher education sector projects approved and funded under Public Sector Development Fund (PSDP) during the last five years. The meeting also deliberated on the plans for the next PSDP projects.

HEC Executive Director Dr Arshad Ali, HEC Member Operation and Planning Dr Ghulam Raza Bhatti and as many as 35 vice chancellors from across the country, in person and through HEC video conferencing facility, attended the meeting.

"The country's future lies in knowledge-based economy," he observed. He said the government believes in turning the country into a knowledge-based economy by investing in the higher education sector.

Sharing future vision for higher education sector, the Minister stressed the need for evolving a strong mechanism to annually evaluate progress on the seven pillars of Higher Education Vision 2025.

He said the seven pillars focused in the Vision 2025 include turning the universities into centres of excellence in instruction, research and innovation, strong academia-industry linkages, community engagement, technology enablement of universities, corporate governance of higher education institutions, and producing quality products. He emphasised on universities to develop a Key Performance Indicator (KPI) Matrix to examine development on the goals set under the Vision 2025. He said that project management needs to be given due importance to ensure proper execution of projects and utilisation of funds in the future.

Published in The Express Tribune, May 23rd, 2018.
COMMENTS
Comments are moderated and generally will be posted if they are on-topic and not abusive.
For more information, please see our Comments FAQ