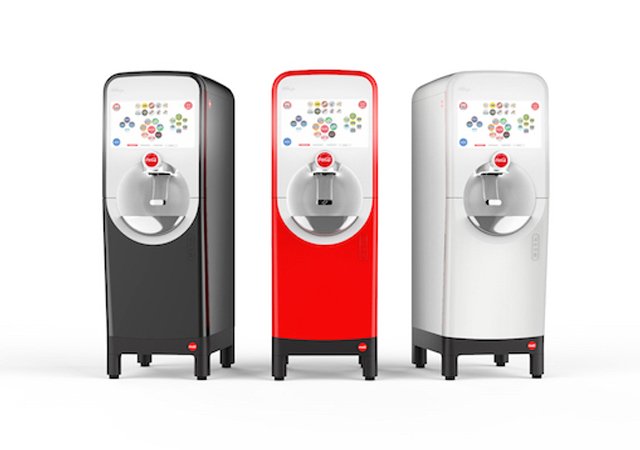 ---
Coca-Cola has announced its new soda machine -- Freestyle 9100 that will use Bluetooth to mix flavours.

The focus at this point is on the software and innovation in the product. It will feature a 24-inch touchscreen with Bluetooth connectivity which will let the consumers connect to the Freestyle mobile app as soon as they enter an outlet with a soda machine. The app will then let them create a drink where flavours can be mixed together.

Coca-Cola can't trademark new bottle, EU court rules




"We've built features into this dispenser that are not only contemporary for today. We've also future-proofed the platform with not-yet-activated features like audio capability, optical sensors and a new equipment option that will eventually support the addition of drink categories not available on Freestyle today, such as teas, cold coffees and new varieties of juices," said Chris Hellmann, Global vice-president and general manager, Coca-Cola Freestyle.

Coca-Cola chief Muhtar Kent to step down

The new, agile Coca-Cola operating system includes a revamped and updated touchscreen menu that makes it easier for the consumers to browse through.

"When we introduced Freestyle, it was truly a disruptive innovation. Today it's a billion-dollar business," said Hellmann.

The units will be made available in 2019 in the United States.