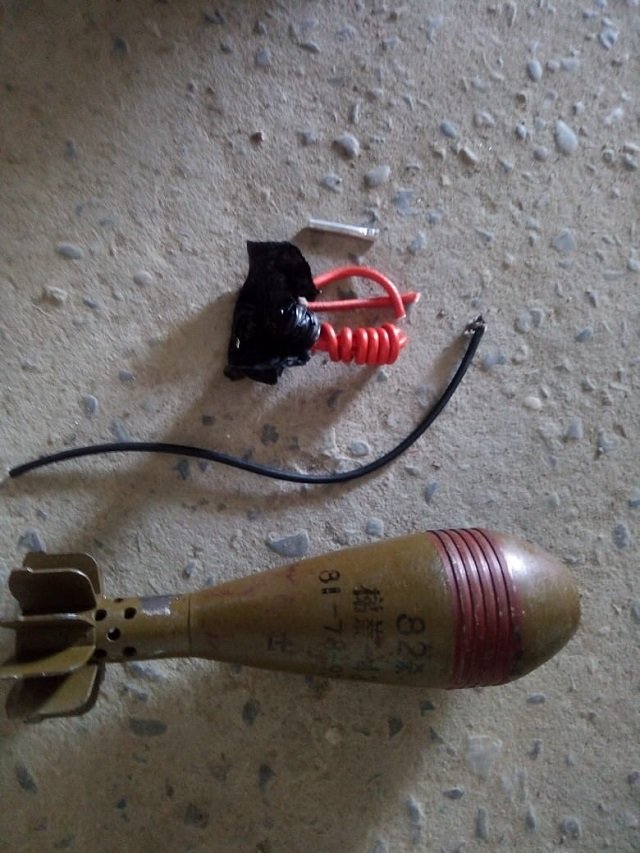 ---
PESHAWAR: A tragedy was averted on Sunday when the bomb disposal squad (BDS) of police defused a home-made 'time bomb' near a mosque in Hangu.

The bomb was placed in a tandoor near Shah Wali Masjid.

Sources relayed that a 82 mm motor shell attached with a detonator, prima card and fuse was converted into a time bomb.

First woman gets on Bomb Disposal Squad

Earlier this month, the first policewoman of Pakistan took up the most dreaded job of a bomb disposal expert.

Atia Batool will be part of a six-member Rawalpindi Bomb Disposal Squad (BDS) after completing a four-week course under the supervision of American experts.

During her training she will learn defusing IEDs and suicide jackets besides identifying the nature of blast and material used in any explosive device.

Rawalpindi BDS was formed in 2009 amid rising incidents of terrorism.

Extortion: Four injured in bomb attack

Foreign donors had provided the basic equipment like bomb disposal suit, X-ray machine for scanning, fiberscope and water disruptor.

American anti-terrorism experts had trained four officials of the Rawalpindi police as master-trainers.
COMMENTS
Comments are moderated and generally will be posted if they are on-topic and not abusive.
For more information, please see our Comments FAQ