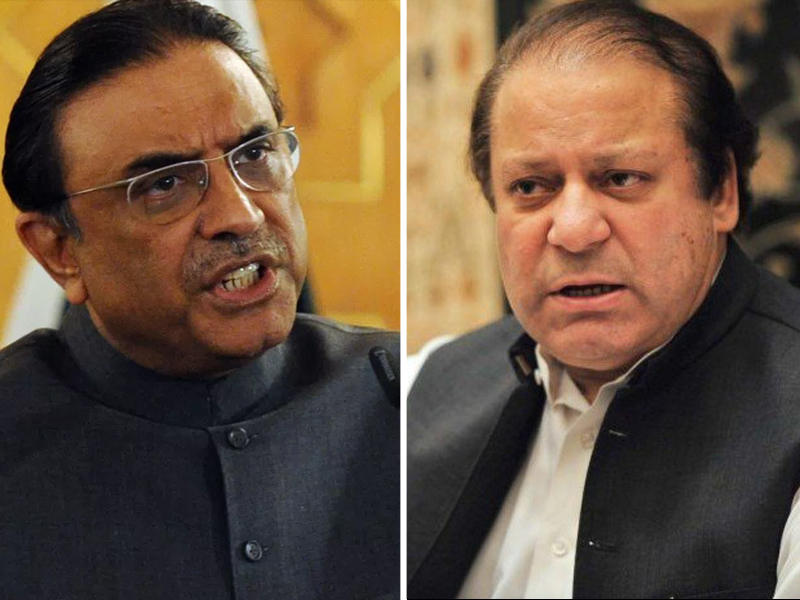 ---
Pakistan Peoples Party (PPP) Co-Chairperson Asif Ali Zardari said on Thursday that Pakistan Mulsim League-Nawaz (PML-N) Quaid Nawaz Sharif will be held accountable for the last 30 years in politics, Express News reported.

Addressing workers at an iftaar dinner in Lahore on Thursday, Zardari quipped that what will politicians do other than discussing politics.

Chiding Nawaz for his politics, the PPP leader said the former premier was "high on power" and refusing to stand by his country. "The country and the land always comes first," added Zardari.


Won't even go to paradise with Nawaz, says Zardari


He stated that since Nawaz was being held accountable for his assets, he has to provide information on what he and his ancestors possessed. He further alleged that Nawaz had been doing politics with the backing of establishment for the last 30 years.

Responding to Zardari's remarks, Nawaz stressed that 'everyone' will be held accountable. Speaking to journalists at the accountability court, Nawaz affirmed with the former president and said everyone will be answerable.

Last month, the PPP co-chairperson had claimed his party had conveyed that  to Nawaz that they "will not even go to paradise with" him.
COMMENTS (2)
Comments are moderated and generally will be posted if they are on-topic and not abusive.
For more information, please see our Comments FAQ