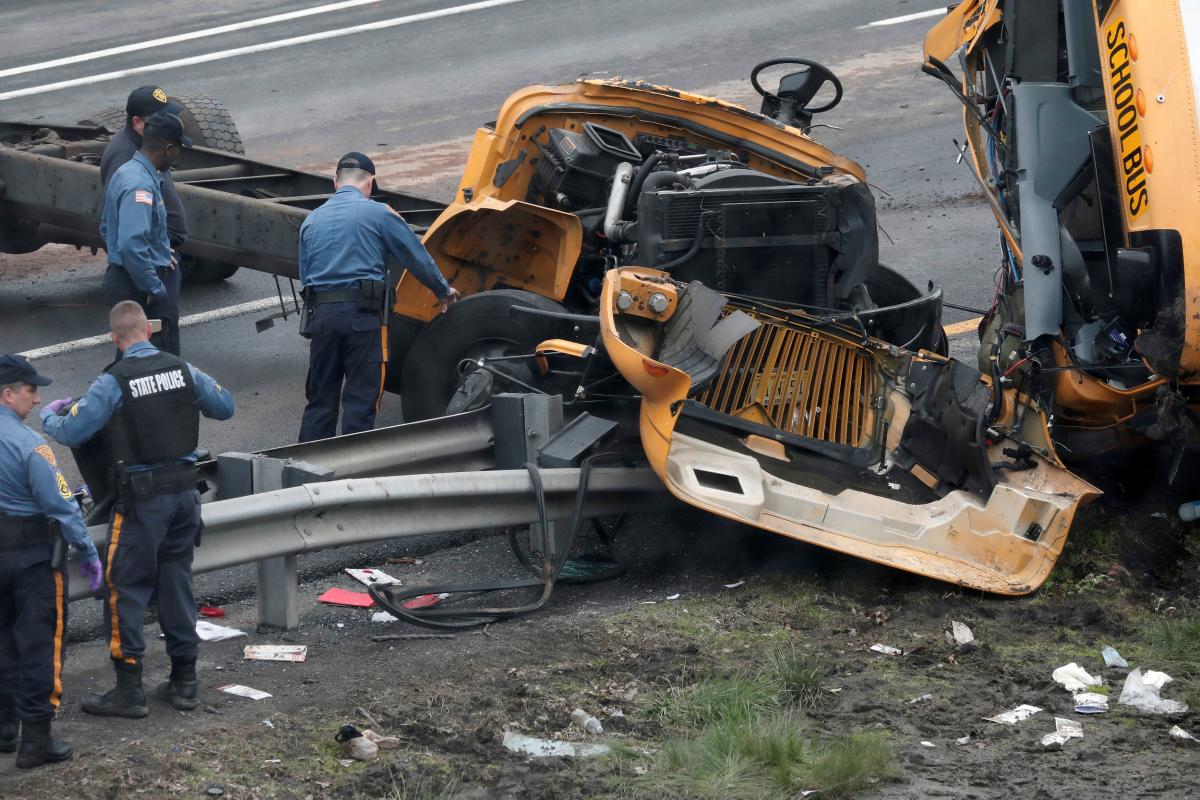 ---
MORRISTOWN, NJ: A student and a teacher were killed and 43 others injured on Thursday when a school bus of 5th graders on a field trip collided with a dump truck on a New Jersey highway, officials said.

The crash occurred at about 10:20 a.m. in Mount Olive Township in northern New Jersey's Morris County, Governor Phil Murphy told a news conference. The bus was carrying 38 students and seven adults, including the driver.

"Some patients are in critical condition and currently undergoing surgery, so please keep everybody in your prayers," Murphy said.

US state of New Jersey outlaws drunk droning

"There is an awful lot we just don't know," the governor said, adding details of the crash are not being released pending an investigation.

The front end of the bus was severed from the vehicle and the body of the bus was separated from its chassis, which remained on the highway. The dump truck seemed to be mostly intact, images from the crash scene showed.

The bus was carrying students from East Brook Middle School in Paramus to Waterloo Village, a restored 19th-century canal town, officials said.

"The bus flew off of the wheels, but it hit the metal thing on the side of the highway," fifth-grader Theo Ancevski said. He told reporters he escaped through an emergency door on the bus.

"A lot of people (inside the bus) were screaming and they were like, hanging from their seat belts," he added.

The crash temporarily shut all westbound lanes of I-80, State Police said.

Storm in northeast US kills two, causes power outages

"The children were all over, outside," said Morris County Office Of Emergency Management Director, Jeff Paul.

"We had every injury type that you can imagine for a scenario like this. It's tragic," he told reporters.

Two other buses in the field trip convoy also carrying fifth-graders on the same trip returned to Paramus, officials said.

The National Transportation Safety Board, which investigates accidents involving buses, was gathering information on the crash but was not investigating the collision, the agency said on Twitter.

Paramus is about 10 miles west (15 kms) of upper Manhattan. Mount Olive is about 40 miles west of Paramus.