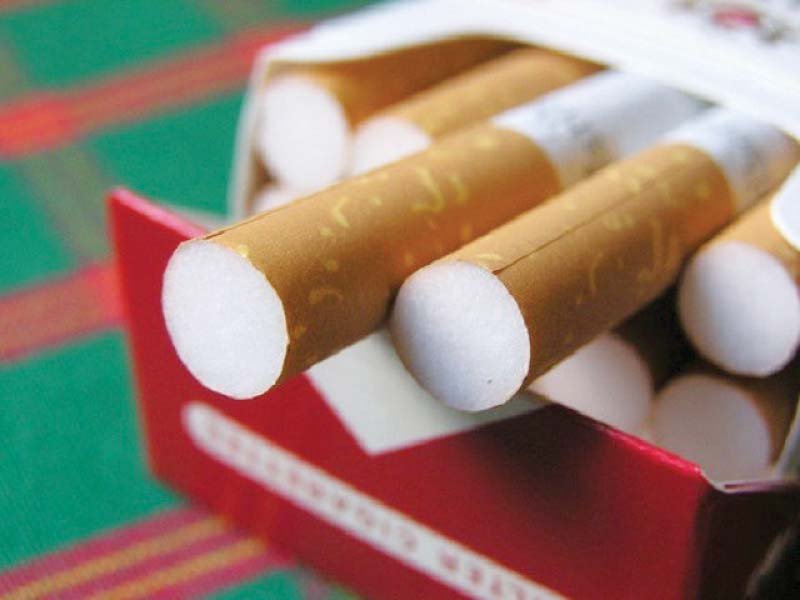 ---
ISLAMABAD: The Auditor General of Pakistan (AGP) is likely to miss the deadline for presenting an audit report on cigarette manufacturing industry to the Public Accounts Committee (PAC), which will provide an opportunity to the industry to escape action over tax shortfall of billions of rupees.

The auditor general is conducting a special audit of tobacco industry on the PAC directive and is required to prepare a comprehensive report that will be discussed in the committee's meeting on May 23.

The directive came in the wake of a substantial fall in revenue collection from the cigarette manufacturing industry as the government kept the third slab of federal excise duty in the budget for fiscal year 2018-19.

Under this slab, a significantly lower duty is imposed on cigarette manufacturers, which has not only caused revenue shortfall, but has also led to increase in smoking among the country's youth.

Efforts to conduct the audit will prove futile in case of any delay in finalising the report as the PAC tenure is going to end by the close of current month along with the Pakistan Muslim League-Nawaz (PML-N) government.

Talking to The Express Tribune, AGP spokesperson Adeel Javed emphasised that the audit was still going on and it would be completed in accordance with the PAC directive. However, he clarified that there was no specific update on timeline of the audit.

Responding to reports that cigarette manufacturers were influencing the auditors and were reluctant to provide record, the spokesperson pointed out that once the PAC directives were issued, they must be complied with and the report would be submitted to the PAC Secretariat.

"If this PAC stops working, pending reports will be discussed by the new PAC. There is no way to escape," he said while denying that cigarette companies were hesitant to provide record to the auditors.

Earlier, PAC had summoned chairman of the Federal Board of Revenue (FBR) and officials of the Ministry of Finance in a meeting held on May 3 for ignoring the proposal for withdrawing the third slab of federal excise duty in the budget for 2018-19.

The PAC chairman grilled the FBR chief and ministry officials for keeping the duty slab which caused Rs30-billion revenue loss to the national exchequer. He called the lower duty slab a major cause for cheaper cigarettes that benefitted multinational companies immensely.

Published in The Express Tribune, May 18th, 2018.

Like Business on Facebook, follow @TribuneBiz on Twitter to stay informed and join in the conversation.