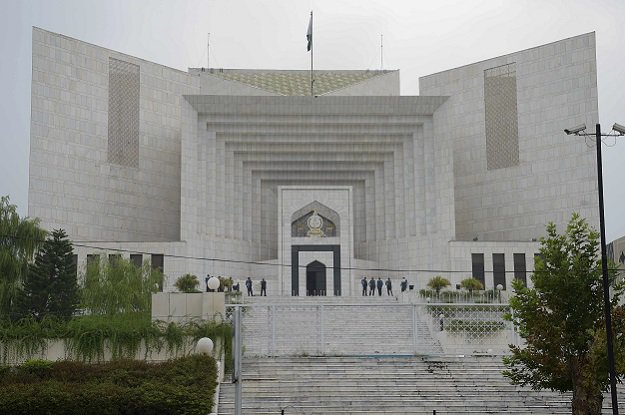 ---
ISLAMABAD: The Supreme Court stayed the execution on the death sentence awarded to the mastermind of the attack on the Bacha Khan University after accepting an appeal filed on behalf of Akbar Ali for regular hearing.

SC registrar objects to PML-N advances seeking NAB chief's dismissal

A three-judge bench, comprising Justice Sheikh Azmat Saeed, Justice Faisal Arab and Justice Munib Akhtar, summoned complete record of the case from the military trial court and adjourned the hearing for an indefinite period.

A military court had awarded death sentence to Akbar Ali. Later, the Peshawar High Court also upheld the sentence.

At least 20 people were killed in the terrorist attack, targeting Bacha Khan University in Charsadda on January 20, 2016.

The FIR of the attack was lodged on behalf of the Counter-Terrorism Department (CTD) by the SHO of the Serdheri police station in CTD Mardan under sections 7 and 15AA of the Anti-Terrorism Act.

Five more people, who helped carry out the attack, were arrested on January 23, 2016. Four of whom were produced before representatives of media organisations. Lt-Gen Asim Salim Bajwa, who was then the director-general of the Inter-Services Public Relations (ISPR), had stated that Taliban commander Umer Mansoor and his deputy Zakir were the main culprits behind the attack.

He had stated that the attackers were carrying mobile phones with Afghan numbers and "were in touch with their handlers in Afghanistan". During initial investigations, CTD had seized four grenades, 16 magazines and 240 cartridges from the crime scene.