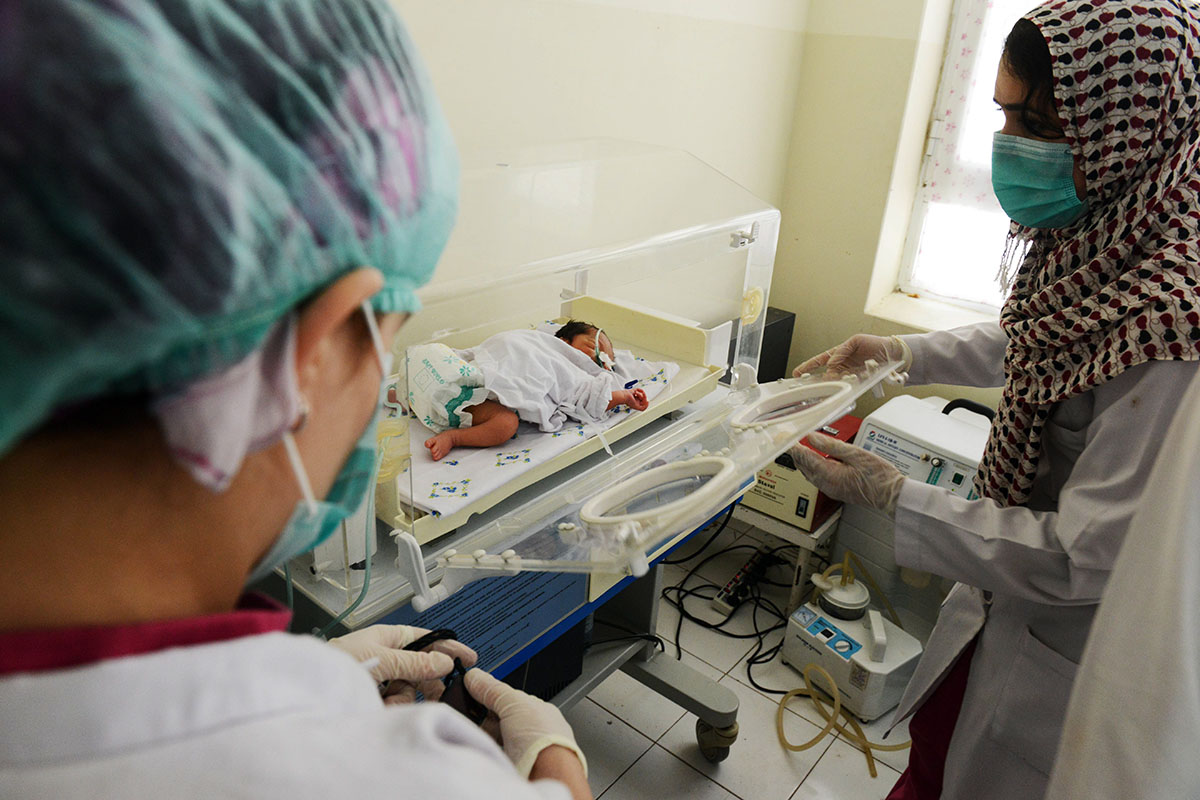 ---
QUETTA: On International Midwives Day Balochistan Health Secretary Saleh Nasir announced more facilities for midwives working in the province "as they have been playing a key role in saving lives of mothers and children."
Addressing a seminar celebrating the day in Quetta's Boys Scouts Association Headquarters on Wednesday, he said the provincial government is doing utmost efforts to resolve all government employees' issues in the province. "Midwives have been providing their services across the province. They have a key role in saving lives of mothers and children during maternal cases, including children with disabilities."

Less than half of health budget used
Maternal, Neonatal and Child Health (MNCH) Coordinator Dr Afzal, Dr Iqbal Ronjho, MNCH Deputy Director Dr Naqeeb, Professor Dr Naela Ehsan, Professor Dr Uzma Sohail and other health department officials also addressed the seminar.
"Provincial government will make sure appointments of gynecologist in all district headquarters hospitals in Balochistan while midwives will be facilitated for their sacred services," Saleh announced.
MNCH Coordinator Dr Afzal said vacancies for midwives are being filled across the province to check maternal and child mortality in Balochistan.

Mothers' day: Maternal healthcare remains neglected

"Midwives have always provided their best services in maternity cases. Balochistan had recorded a sharp rise in maternal deaths but trained midwives with help from doctors have decreased that level," they observed.

In Balochistan some 1,255 midwives have been working in government hospitals, while 295 new midwives are being trained in 16 schools, they added.
COMMENTS
Comments are moderated and generally will be posted if they are on-topic and not abusive.
For more information, please see our Comments FAQ