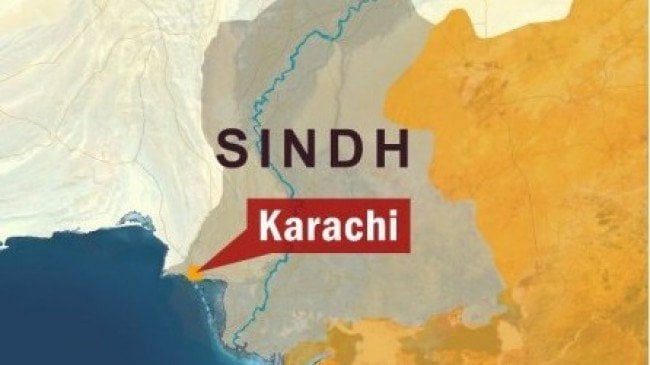 ---
Intelligence agencies are learnt to have picked up more people believed to be linked with the Times Square bomber Faisal Shahzad.

Humbal Akhtar, a 32-year-old graduate from Islamabad's Preston University, is the latest case to surface in the capital. He was allegedly picked up from his residence in 170/12, Sarwar Road in Rawalpindi Cantt on May 17.

Akhtar's family members, who have now decided to speak out, told The Express Tribune that more than 30 personnel of the law enforcement agencies had stormed their house "that Monday afternoon at around 4:30 pm".

"When the door bell rang…my mother-in-law opened the gate, and saw a large number of Elite Force personnel and plainclothesmen wearing starched Shalwar Kameez crowding the street," Rahila, Humbal's wife, says. The agency personnel first gave the impression to the family that they had come there while chasing a fugitive who, they said, had jumped into their house and asked to search their house without producing any warrant. She said that when her mother-in-law refused to allow them to conduct the illegal search, the plainclothesmen brushed her aside and entered the house.

She said that officials of a secret agency had almost immediately pounced on Humbal, who was at home when the raid was conducted.

Humbal's family members said he tried to resist the officials' attempt to take him away, adding that he also tried to reason with the spooks, saying he would answer whatever they wanted to know at his home. "They didn't listen to our pleas and took him away without informing us about his crime," Rahila says, adding that her husband's mobile phone was the only item which they took away during the search of their house.

A couple of hours later on May 17, Rahila says she got a call informing her that everything will be alright 'very soon'. The caller, she said, had also said that she should just pray for Humbal.

Humbal Akhtar is a multimedia designer who previously worked at the National University of Science and Technology, and the Comsats Institute of Information Technology in Islamabad.

His family members say that Humbal has never travelled abroad and claim that he has never met Faisal Shahzad. Akhtar has three sons, aged five, three and eight-months.

However, sources say, Humbal was the "best friend" of Shoaib Mughal, another suspect who was picked by the agencies on May 6.

It is alleged that Mughal had links with the Taliban, and supposedly helped Faisal Shahzad with establishing connections with militant groups.

Moreover, Mughal is said to have gotten in touch with Shahzad through Mohammad Shahid Hussain, another suspect who was picked up by agencies on May 6 from Islamabad's I/10 Sector. Hussain is said to be a university fellow of Shahzad.

Akhtar's case is one of several that have emerged over the past few days in connection with the Shahzad case. Recently, the case of Hanif Rajput Catering Services' vice-president Salman Ashraf Khan also came to the limelight, whose family members said he was picked  up from the capital on May 10.

At least a dozen suspects are learnt to have been picked up from across the country without being formally charged or brought before any court of law.

Published in the Express Tribune, May 29th,  2010.
COMMENTS
Comments are moderated and generally will be posted if they are on-topic and not abusive.
For more information, please see our Comments FAQ