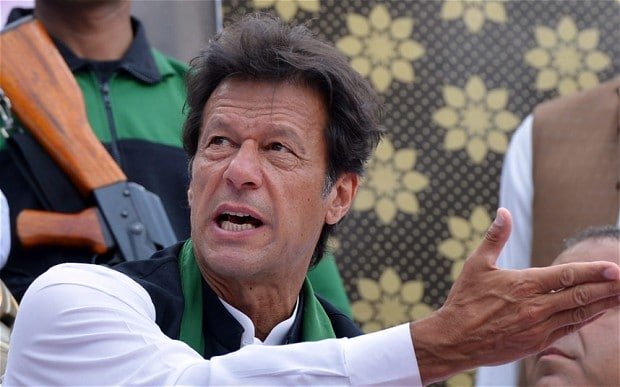 ---
ISLAMABAD/ KARACHI: A day after ousted prime minister Nawaz Sharif's statement over the 26/11 Mumbai attacks, his political friends and foes on Sunday bitterly criticised him for causing what they called great harm to the country's 'anti-terror narrative'.

Former interior minister Chaudhry Nisar categorically challenged the position taken by Sharif regarding the Mumbai attacks-related trial which, according to the former premier, had been stalled in Rawalpindi's anti-terrorism court.

Nisar held the Indian side responsible for not cooperating in the trial of the accused involved in the Mumbai terror attacks by not sharing evidence with Pakistani authorities.

Sharif in an interview had stated that militant organisations are active. "Call them non-state actors, should we allow them to cross the border and kill 150 people in Mumbai? Explain it to me. Why can't we complete the trial?" the former premier had stated.

"I claim it with authority that the trial cases in Pakistan with regard to the Mumbai attacks are not stalled due to lackluster approach on behalf of Pakistan," Nisar said in a statement issued on Sunday.

NAB summons Nawaz for 'misusing public money'

"It is India's lack of cooperation and stubbornness which is causing delay in the cases," he added.

Responding to the stance taken by the former premier, Nisar said he was completely aware of all aspects of the case as he served as the country's interior minister and the FIA that was investigating the case was a subordinate body of the Ministry of Interior.

Keeping in view all the circumstances  this is evident that India is not interested in conducting a transparent investigation into the case and take it to the logical end but it wants to use it for the sake of its own political vested interests, the former minister said in the statement.

"India used the Mumbai attacks for its own despicable plans to malign Pakistan internationally."

The former interior minister said the attack occurred in India, where 90 per cent of evidence were present but India refused to share those with Pakistan.

He stated that the Indian government was reluctant to share the relevant evidence with the FIA and said it was not even ready to cooperate with the committee formed on the order of the Pakistani courts.

"At first the committee was not allowed to visit India and later by employing deceiving tactics they clearly refused to share 'evidence and facts' with Pakistan.

NAB's acting beyond its powers on several issues: Nawaz

With regards to Ajmal Kasab who, India claims to be the sole attacker of the incident to be captured alive, Nisar said he was the sole eyewitness to the attacks. "The Pakistani investigation team wasn't allowed to ask questions from Ajmal."

"We kept on requesting India to cooperate in the case. We have always cooperated with India over information sharing pertaining to all incidents of terrorism," Nisar added.

However, he said, India never extended cooperation to probe the cases with regard to terrorists' activities in Pakistan. He said India has been non-cooperative with regard to cases like Kulbhushan Jadhav.

On the other hand, he said, Pakistan has been fully extending its cooperation with regard to the Mumbai attacks and each and every request of it, letters and statements are the part of record maintained by FIA while non-cooperation and lack of interest of India is also part of the record.

Pakistan Tehreek-e-Insaf chairperson Imran Khan called the PML-N member "a modern day Mir Jafar" and assailed him for speaking "PM Narendra Modi's language" to protect his wealth stashed in his son's offshore companies.


Today NS stands exposed before the nation. To try & protect his wrongdoings he is not only willing to destroy all Pak State institutions, including army, NAB, SC, but also the future of our country. https://t.co/iRgVL0JoIW

— Imran Khan (@ImranKhanPTI) May 13, 2018


"Nawaz Sharif is the modern-day Mir Jafar, who collaborated with the British to enslave his nation for personal gains. Nawaz speaking Modi's language against Pakistan state simply to protect his ill-gotten Rs300 billion stashed in his sons companies abroad," Khan tweeted.

In his tweet, Khan also stated that the former prime minister was not only adamant on destroying government institutions like the Supreme Court, Pakistan Army and National Accountability Bureau, but had also come down to putting the future of Pakistan at stake.

"Today Nawaz Sharif stands exposed before the nation. To try and protect his wrongdoings, he is not only willing to destroy all Pak State institutions, including army, NAB, SC, but also the future of our country," the PTI leader said.

Questioning the timing of the revelation, Khan said Sharif was in power for four years and did not speak out a word about the Mumbai attacks.

"The big question is: Why, when he was in power for over 4 yrs and his puppet is still holding power today, he did not speak out and take action," Khan asked.

Pakistan Muslim League-Quaid (PML-Q) Senior Leader Chaudhry Pervaiz Elahi expressed anger over Sharif's interview.

"Nawaz has once again committed treason against Pakistan in order to shroud his corruption," he said while talking to the media.

Elahi stressed that the Sharif brothers and their associates were busy conspiring against the country, the army and the judiciary.

"They are continuously scheming with the help of their 'foreign friends'. They should take care to remember that 200 million Pakistanis will ultimately foil their plans," he maintained.

"Those working against the interest of Pakistan can try their level best, but they will not succeed in their nefarious ploys. The people are well aware that such individuals give precedence to their personal interests over national interest," he remarked.

Opposition Leader in the Senate Senator Sherry Rehman slammed former prime minister Nawaz Sharif for what she called "irresponsible, self-serving and damaging statement".

"Nawaz should really explain his position as a third-time elected prime minister. He cannot make such an irresponsible statement inimical to the national security of Pakistan and to its stated foreign policy, even during his own time," said the senator while addressing a news conference at Media Cell in Bilawal House.

The PPP vice-president asked, "How can he use the term 'allow'? No democratic state would ever 'allow' non-state actors to go maim, plunder and loot across its border. What is Nawaz Sharif trying to do apart from serving his own interest?"

"Pakistan is fighting a huge inland war against terrorism against all odds alone and constantly under international criticism and he is adding fuel to that highly critical narrative.

"Instead of pointing a finger at his own country, we want to ask what he has done as head of a ruling party for accelerating the fight against non-state actors.

"Terrorism and violent extremism threaten the stability and prosperity of Pakistan. What did the ruling party do to the National Action Plan? He totally ignored it but just wants to raise his international profile by asking provocative questions that put  Pakistan in the dock," the senator reiterated.

"If he wants cooperation from state actors, he should certainly not be framing the narrative against Pakistan's national interest. He is a three times elected PM, whose voice gets heard. There is no concrete evidence linking Pakistan to the Mumbai attacks or for Mumbai to proceed with a trial. Pakistan, too, wants a judicious resolution of the the Mumbai case and we are still waiting for the requisite evidence from India," asserted Rehman.

Senator Rehman Malik, who was interior minister during the last PPP regime, has called upon the former prime minister to withdraw his statement.

With additional input from News Desk
COMMENTS (4)
Comments are moderated and generally will be posted if they are on-topic and not abusive.
For more information, please see our Comments FAQ