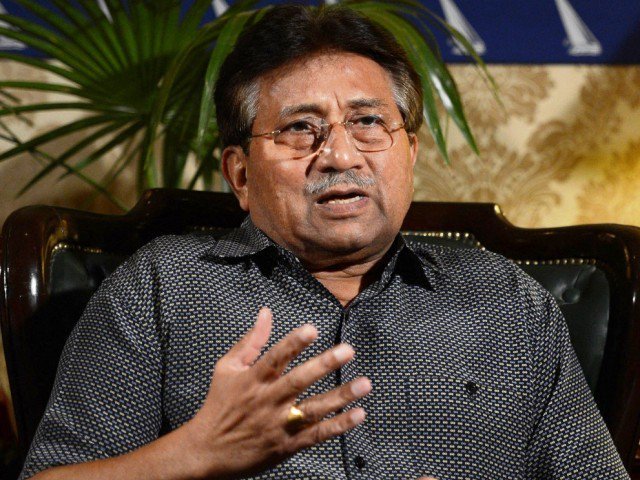 ---
In rare praise for Imran Khan, General (retd) Pervez Musharraf said on Saturday that the Pakistan Tehreek-e-Insaf chief had a very good chance of being elected as the prime minister in the upcoming elections.

"His [Imran's] popularity is on the rise, and he has the potential to improve the country's situation and do something beneficial for Pakistan," the All Pakistan Muslim League (APML) leader stated while speaking to Express News.

The former president touted Imran as a 'better' choice than Pakistan Muslim League-Nawaz (PML-N) supreme leader Nawaz Sharif and Pakistan Peoples Party (PPP) co-chairperson Asif Ali Zardari. "They both have had four chances to serve the nation," remarked Musharraf.

PPP, PTI gear up for May 12 rallies

The retired general further added that Imran, unlike his rivals, was an honest and selfless person with the capability of bringing about positive change if he wins the next general elections.

Recalling the May 12, the APML chief said that former chief justice Iftikhar Chaudhry wanted to go straight to the Quaid's Mausoleum on May 12, 2007 from the airport. However, owing to security concerns he was advised to use a helicopter instead.

Bilawal calls Imran new face of Altaf

Musharraf said that MQM supporters including women and children had taken to the streets, while on the other hand supporters of Iftikhar Muhammad Chaudhry were inside buildings.

He could not recall who started the firing that led to the carnage that followed, but insisted that blame was falsely pinned to him.

Some 45 people belonging to various political parties were killed during the violent events of May 12, 2007 in Karachi.
COMMENTS (4)
Comments are moderated and generally will be posted if they are on-topic and not abusive.
For more information, please see our Comments FAQ