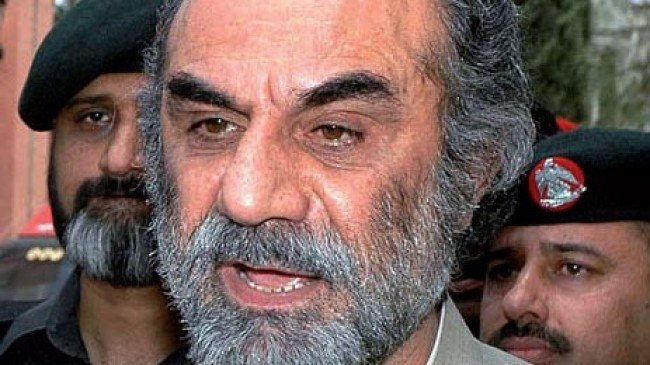 ---
Chief of the Balochistan chapter of Pakistan Peoples Party, Senator Haji Lashkari Raisani, has said that all provincial and district bodies of the party in Balochistan were dissolved on the instructions of Co-Chairperson Asif Ali Zardari.

Speaking at a news conference at his residence in Quetta on Friday, Raisani said the PPP central leadership has asked him to continue as provincial president of the party.

"The decision (to dissolve provincial bodies of the party) was taken by Co-Chairperson Asif Zardari. And he has asked me to re organise the party," Raisani said, adding that he would meet the co-chairperson within a couple of days to chalk out a future strategy.

Raisani quashed all speculations about a rift in the party, saying that the objective of dissolving provincial and district bodies was to reorganise the party in the province, so that it could play a better and more effective role.

"The tenure of all tiers of the party had been completed. And there was a need for intra-party elections to promote a new team of leaders," he added. A provincial organising committee of the party would be constituted after consultation with the co-chairperson, he said.

Published in the Express Tribune, May 29th, 2010.
COMMENTS
Comments are moderated and generally will be posted if they are on-topic and not abusive.
For more information, please see our Comments FAQ