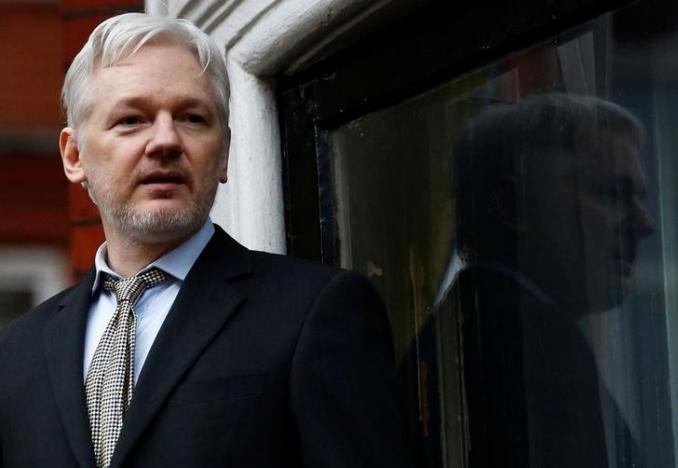 ---
Whistle blower Julian Assange has been placed on new restrictions by the Ecuadorian embassy following controversial remarks made, reported RT.

The restrictions halt Assange from using a mobile phone and receiving visitors. The founder of WikiLeaks finds himself quarantined after he criticised Britain's response to the 'poisoning' of Russian former spy Sergei and Yulia Skripal.

Cambridge Analytica to close after Facebook data scandal

Assange was also penalised for violating a written agreement when he made remarks on the Catalonia-Spain accession.
At the time, the Ecuadorian government said Assange had been warned "not to issue messages that might interfere with other states."


Ecuador announces that @JulianAssange remains incommunicado and that his fate is being negotiated with the UK. Although after US pressure, Ecuador has banned visitors (inc. press) & phone, apparently as a PR strategy only a "social media" ban is mentioned. https://t.co/gnnFTjvxnU

— WikiLeaks (@wikileaks) May 10, 2018


Ecuador's Foreign Minister, Maria Fernanda Espinosa, confirmed that Assange had no access to internet and that his fate depended on discussions and negotiations between the United Kingdom and Ecuador.

"He still has no access to the Internet and communications. There is a dialogue, there is a will and an interest to move forward in the solution of that matter," she said, according to El Tiempo, a Columbian news website.

Kidnapped journalist team killed in Ecuador

On the other hand, WikiLeaks maintains that Assange is being muted and pressurised by the United States. The website claims that the description of the measures as a "social media ban" undersells the extent to which he's being held 'incommunicado'.

Assange has been a resident of the embassy in Knightsbridge in London since June 2012. He was at the time facing extradition to Sweden over sexual assault allegations, but he fled to the embassy after violating his bail. Assange feared that Sweden might extradite him to the United States where he would face charges over WikiLeaks' release of classified US government cables and documents. He remains subject to arrest in the UK for skipping bail.



This article originally appeared in RT.