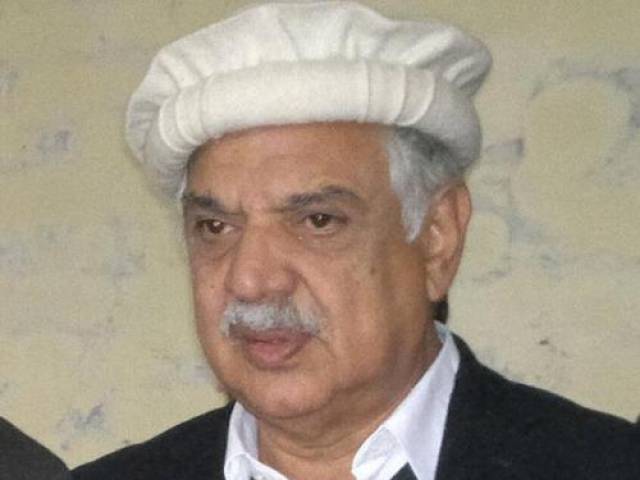 ---
PESHAWAR: Comparing students from the tribal areas with their counterparts in the settled areas, the provincial governor on Thursday said that parents in the frontier region were as keen to secure and education for their children as opposed to prevalent stereotypes.

This was stated by Khyber-Pakhtunkhwa Governor Engineer Iqbal Zafar Jhagra on Thursday while formally launching an enrollment drive in the Federally Administered Tribal Areas (Fata) at the Governor's House in Peshawar.

Jhagra said that the impact of implementing an education emergency in Fata can be seen clearly, adding that last year as many as 143,000 students in the tribal belt had enrolled in educational institutes.

On the occasion, kids were provided with bags and books.

"There is no dearth of talent among Fata students. They can compete at all levels," Jhagra said, adding that the government is making efforts to ensuring equal education opportunities are provided to people in Fata as they are in other parts of the country.

He added that education and knowledge were key to the social-economic development. The governor said they had declared an emergency in the tribal areas.

"To make Pakistan a developed and sovereign state, we have to educate every child throughout the country," Jhagra said, adding that no efforts would be spared in attaining 100 per cent enrolment of children in school.

"Education can change the fate of any nation in a good sense," he said as he hailed efforts of international partners such as the UNICEF and UNDP. "With the help of these donors, the education campaign will be launched successfully.

He said books will be provided to the students without delay.

While congratulating the students who continued their studies and clinched positions in exams despite the adverse circumstances, the governor distributed certificates to position holders. He said special steps are being taken to enroll children in government schools till May 31.

Published in The Express Tribune, May 11th, 2018.