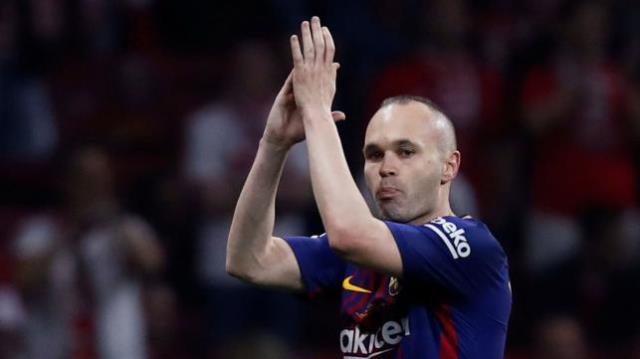 ---
SYDNEY: Australian football chiefs plan to contact the agent of Barcelona captain Andres Iniesta to sound him out about a move to the A-League, reports said Wednesday, as the domestic competition looks to recruit a marquee star.

Spain's Sport website named the A-League as the World Cup-winner's "preferred destination" this week, although Japan's Vissel Kobe is also seen as one of his possible next moves.

China's Chongqing Lifan on Tuesday denied reports that the 33-year-old legend will be joining them "as a player", but left the door open to future cooperation in some capacity.

Iniesta's China move in doubt

Football Federation Australia's website indicated the governing body planned to contact Iniesta's agent after he announced he will leave Barcelona at the end of the season following two decades of phenomenal success.

A-League boss Greg O'Rourke said four Australian clubs have signalled their intent to make use of a recently announced Aus$3 million 'marquee fund', which could be used to lure a player of Iniesta's calibre.

Barcelona legend Andres Iniesta to leave at the end of the season

"We will determine with (the clubs) how this is going to work — do we go out and use $3 million to go and hook one big fish, or three small ones?" he told reporters. "There's some history that would say that (Alessandro) Del Piero, when he was here with (Emile) Heskey and Shinji Ono was actually quite amplifying."

The A-League most recently had a centralised "guest marquee" fund in 2016, but it attracted only one player, Tim Cahill, whose stint at Melbourne City did not pull in the crowds and boost TV ratings as hoped.

O'Rourke said if a move for Iniesta was unsuccessful, other targets would be drawn up.
COMMENTS
Comments are moderated and generally will be posted if they are on-topic and not abusive.
For more information, please see our Comments FAQ