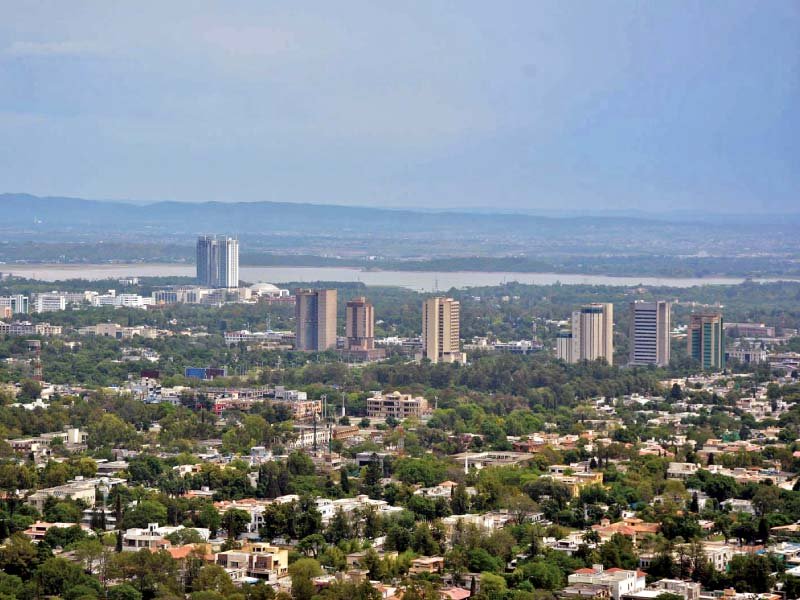 ---
ISLAMABAD: Daman-i-Koh, a hill top garden in the north of Islamabad is located in the middle of the picturesque Margalla Hills some 2,400 ft above the sea level, offers a captivating bird's eye view of the federal capital to tourists and visitors, and has become one of the most frequently visited recreational spots. Hundreds of people visit Daman-e-Koh daily. It is crowded by scores of people on weekends making it a popular destination and sightseeing point for visitors.

The name "Daman-e-Koh" is a conjunction of two Persian words, which together mean foothills. It is a midpoint for tourists on their way to Pir Sohawa a higher view point, which is located at the top of Margalla hills at an elevation of about 3,600 ft.

There was a plan to construct a chairlift leading from Daman-e-Koh to Pir Sohawa but Capital Development Authority (CDA) did not do so as environment experts raised concerns. However, CDA officials claimed that the project was feasible, adding that the deliberations on the project were still underway.

One of the main issues in reaching Daman-e-Koh is the absence of a sufficient transport facility. The only option for visitors is to hire a taxi to reach their destination.  In this regard when PTDC Managing Director Chaudhry Abdul Ghafoor was contacted, he said that PTDC had recently launched a city tour bus service to facilitate tourists. A modernised transport system has now been established which starts from Flashman's Hotel in Rawalpindi daily at 9am.  "The bus runs through Saidpur Village, Faisal Masjid, Pakistan Monument, Lok Virsa and Lake View Park. The PTDC was planning to extend the service to Daman-e-Koh as well in the near future," he said.

Leyla Khan, a visitor said that the tourism department and CDA should facilitate Daman-e-Koh visitors with transport, adding that most people could not afford private cabs. She said that it was not affordable for families to experience the magnificent panoramic viewpoint without a proper transport system to reach the destination. Furthermore, restaurants at Daman-e-Koh, offer special packages for get-togethers and other group events. The place is ideal for afternoon and evening outings. A guitarist also entertains the visitors with melodious music making the experience more enjoyable.

Asima, a visitor, said that visit to Daman-e-Koh was a memorable visit of her life saying the view from the top of the city left her mesmerized. She said that one of the most amazing things about it was the unique Paan Shop and the other was the musician playing traditional instrument Rubab in calm and quiet surroundings.

Moreover monkeys are a common sight at the scenic picnic spot. They make curious gestures towards visitors and enjoy chunks of food given by them.

A PTDC official said a large number of people visit Daman-e-Koh along with their families, especially on weekends. The PTDC is offering various varieties of food to the visitors, in order to promote site seeing and tourism, he said and added that its restaurant was popular among local visitors, who enjoyed meals along with the scenic view of Islamabad. PTDC plans to further improve its services in the near future on the directive of its managing director.  The management of Daman-e-Koh has endorsed the PTDC point of view saying that thousands of tourists enjoy the splendours of this unique spot.

Published in The Express Tribune, May 9th, 2018.