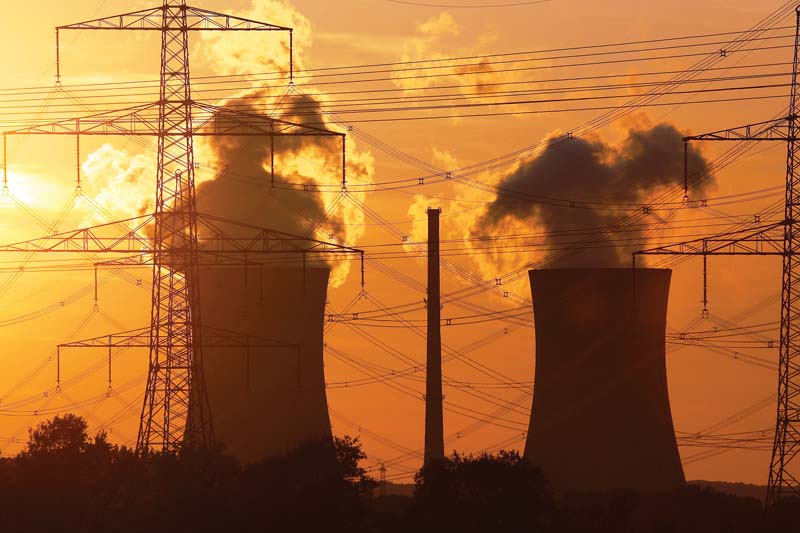 ---
ISLAMABAD: Recently, the Power Division secretary signed an engineering, procurement and construction (EPC) contract in Islamabad for the Jamshoro coal power plant.

The plant with 1,320-megawatt power generation capacity is being built in two phases of 660MW each. The EPC contract has been signed at an extraordinary low price, almost half that of China-Pakistan Economic Corridor (CPEC) projects.

This is the power of competition. CPEC projects are being built without holding competition while Jamshoro power plant is being built under the Asian Development Bank (ADB) financing and it is necessary to hold competitive bids.

One cannot remain without saying, hats off to the ADB and to the government of Pakistan as well as after all the latter is the owner of the project.

Death toll from Balochistan mines collapse tragedy rises to 23

Let me clarify that the aim of this article is not to defame CPEC or embarrass the government, but to discuss the problems and issues in order to make CPEC more useful and beneficial for both sides.

The price difference is shocking - $0.587 million per MW for the ADB project vs $1.21 million per MW for CPEC projects (including Sahiwal, Port Qasim and Hub Power). The consequence is that the cost of generation will be 8.34 cents per unit for CPEC projects vs about 6.38 cents for the ADB project. In fact, the cost of generation in other countries for new coal power plants varies from 5 to 6.5 US cents.

Reasonable tariff

Senhua, one of the largest companies in China in this field, had offered a tariff of 5.35 US cents for Thar coal. It was not a charity but a fair and reasonable price. Many knowledgeable people are uncomfortable with the high CPEC coal generation tariff.

For the first 660MW, the EPC cost of Jamshoro project is $562 million while for another 660MW, it would be much lesser at $313 million. If only first phase is implemented, the cost difference may not be as startling as it currently is.

The EPC cost for the first phase comes in at $0.852 million per MW whereas the second phase will cost only $0.474 million per MW, giving a composite total of $0.663 million per MW.

It would be unwise not to go for the second phase. However, some people are reportedly wishing to have only one phase. This would reduce the embarrassment for CPEC.

The fact, which is now established, is that coal power plants elsewhere are being built at a cost of less than $1 million per MW and the ADB project results are not untypical but are representative. CPEC costs are about 50% higher than the norm.

It is said that the government of China holds competition in China and then nominates the lowest bidding company. Now, the National Electric Power Regulatory Authority (Nepra) has also made competition a necessary condition.

Competition either under Nepra conditions or under Chinese government supervision, however, has not yielded required results of reasonable and fair costs. All companies are maximising profits, even if the buyer is not simple or careless and what to talk off when the buyer may be otherwise.

Some people may blame the regulator Nepra and hide behind it, that it is Nepra which gave this cost and tariff. What can we do? Nepra allowed capital expenditure (capex) - total project cost – of $1.1 million per MW prior to the advent of CPEC which was probably right.

The government under CPEC guidance or pressure lobbied for enhanced costs which is documented in Nepra proceedings.

I wondered then and wonder now why the government or its institutions like Private Power and Infrastructure Board (PPIB) or Central Power Purchasing Agency-Guarantee (CPPA-G) should represent CPEC companies and lobby with Nepra for higher costs.

The companies should have represented their own case. The government's involvement puts unnecessary pressure on Nepra, even though pressure may not have been applied.

Project quality

Some people may suspect that there might be quality difference. But the reality is that the winner is a reputed company like Siemens and no lesser. Even other competitors who quoted slightly higher were also credible companies like GE.

Additionally, the ADB Jamshoro project will utilise 20% local Thar coal which is a big plus and might have involved some additional costs as well. Also efficiency of the project is one percentage point higher.

I am sure the Chinese government would have a larger perspective including political and strategic considerations which may force it to be more considerate towards the poor people and the government of Pakistan, unlike the commercial companies which are usually profit maximising. Pakistan and Chinese governments should undertake a review of the situation and take steps to correct it.

Energy sector audit

There are other ways in which the Chinese government may be helpful and that is by asking banks to offer a little concession on interest rates as has been done in the case of Bangladesh and Malaysia wherein lower interest rates of 2% to 3.5 % have been charged.

It is true that we were and are suffering from energy crisis and the usual adage that beggars cannot be choosers. China is also benefitting from a large market of 20,000MW without facing any competition and would be considering this, if our decision-makers negotiate with intelligence and data.

We have to politely and tactfully present these facts. I would also advise political activists not to scandalise it and launch a vicious campaign against CPEC.

The writer is former member energy of the Planning Commission





Published in The Express Tribune, May 7th, 2018.

Like Business on Facebook, follow @TribuneBiz on Twitter to stay informed and join in the conversation.




COMMENTS (2)
Comments are moderated and generally will be posted if they are on-topic and not abusive.
For more information, please see our Comments FAQ