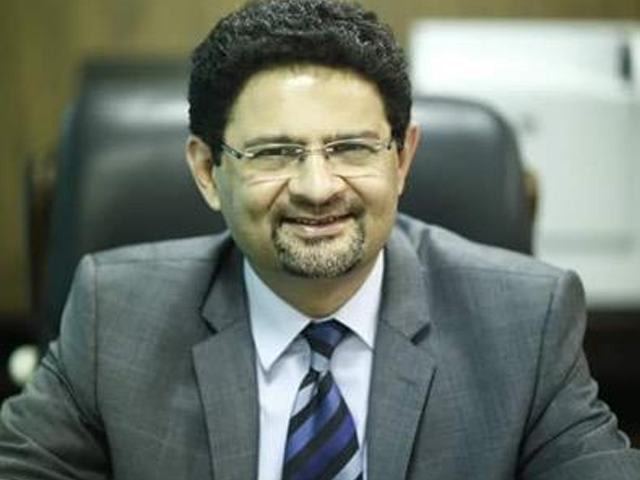 ---
Finance Minister Miftah Ismail in a tweet announced he would contest the general elections from Karachi if the Pakistan Muslim League-Nawaz (PML-N) gives him a ticket.

He relayed that if given a chance, he shall run for the National Assembly from NA-244 and a provincial seat PS-103.

Minister Ismail further added that he requires campaign volunteers along with partners and urged the people to help him and Karachi if they want a non-corrupt and good governance.

Last week, Ismail took oath as finance minister, hours before he was scheduled to deliver the Budget 2018-19 speech in the National Assembly.

Hours before budget announcement, Miftah takes oath as finance minister

President Mamnoon Hussain administered oath on April 27 during a ceremony at the Presidency, removing the last hurdle in the way of the budget speech.

On April 30, former interior minister Chaudhry Nisar Ali Khan announced that he intended to contest upcoming elections from his stronghold of NA-59 and two provincial assembly seats – PP-10 and PP-14.

Chaudhry Nisar made the announcement during a meeting with a delegation of chairmen of 28 union councils from this constituency.

Currently, he is an MNA elected from NA-52 Rawalpindi-III from where he has been contesting elections since 2002, winning it three times consecutively.