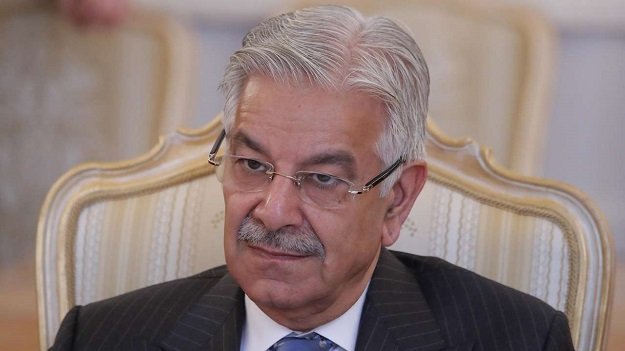 ---
ISLAMABAD: Former foreign minister Khawaja Asif challenged Islamabad High Court's (IHC) decision to disqualify him in the Supreme Court on Wednesday.

The Pakistan Muslim League-Nawaz (PML-N) leader was disqualified under Article 62 (1)(f) of the Constitution for non-disclosure of his employment in a UAE company and monthly salary in his nomination papers over a petition filed by Pakistan Tehreek-e-Insaf (PTI) leader Usman Dar.

Citing a paragraph of the judgment that said Asif had "deliberately and willfully not disclosed his status as an employee of the company not receiving of the salary per month…", the petition claims that the former finance minister had made full disclosure in his nomination from as required under ROPA.


Khawaja Asif's disqualification sparks joy and grief in political camps


The petition highlights that "in the facts and circumstances of the case, the use of the term 'business' while answering 'occupation' does not necessarily imply suppression or concealment of employment. It stated that the IHC was not justified in conclusding "lack of honesty" in relation to the non-disclosure of the dormant bank account. It added that in relation to the non-disclosure of the dormant bank account, the IHC bench had gone beyond the pleadings of the petitioner.

Asif prayed court to set aside the IHC judgment and the identification issued by the Election Commission of Pakistan. Admitting the petition, SC fixed hearing for May 4.


IHC disqualifies Khawaja Asif for not being 'Sadiq, Ameen'




Disqualification


On April 26, IHC's larger bench – comprising Justice Athar Minallah, Justice Aamer Farooq and Justice Mohsin Akhtar Kayani – passed the verdict 'with a heavy heart' that Asif was not qualified to contest the 2013 polls as he did not fulfill requirement of being 'Sadiq' and 'Ameen' – truthful and trustworthy.

"These ought to have been truly declared in the nomination paper of, at best, when the statement regarding foreign remittances and details thereof were challenged," the verdict added.