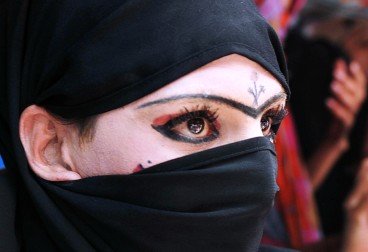 ---
LAHORE: After the establishment of the first transgender school in Lahore, an old-age home has also been founded in the city for the transgender community where free of cost medical facilities with accommodation will be available.

Transgender raped, tortured in Khanewal

Based in residential rooms, this old-age home has been founded by the provincial capital's renowned transgender Aashi Butt. Butt said she first began working on the project in 2011; and thankfully.

"I've spent all of my earnings from dancing and singing on this project," she said. Built for the transgender community, the project aims at providing food and shelter to the transgenders who've spent their lives dancing for others' happiness or begging on streets, but now, due to ageing have no place to go to. They aren't able to keep up the performances due to illness and old age.

According to the management of the old-age home, a doctor will also be available for the treatment of ailing transgender persons 24/7 at the old-age home. Until now, 60 transgender persons have registered for the old home.

The founder also said that transgender persons will be able to spend their lives as a family at the premises.

"These people, rejected by their loved ones, can live in this old home like a big family. Will be together in each other's sorrow and happiness," she added.

The food will be prepared according to their wishes, indoor games will be available to them, they'd have the facility of TV lounge, a small library and a prayer corner, she added.

Transgender group moves court for participation in elections

Assistance from any governmental or non-governmental organisation has not been provided for the establishment of the old-age home. The old-age home will become functional from Ramadan.
COMMENTS
Comments are moderated and generally will be posted if they are on-topic and not abusive.
For more information, please see our Comments FAQ