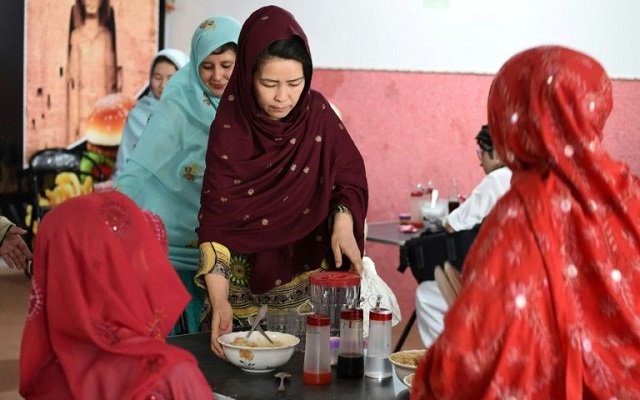 ---
ISLAMABAD: Peace in the region can be achieved by promoting culture and conducting dialogue amongst the main stakeholders of society.

This was stated by speakers during a dialogue with Dr Hussain Yasa, organized by the Hazara Forum in Islamabad on Sunday. The event discussed the challenges facing the ethnic Hazara community in Balochistan.

Hazara Forum Islamabad representative Syed Ahmed Hazara said that the forum aimed to attain peace by promoting the indigenous culture of the Hazara community and to engage other communities through an exchange of ideas between the main stakeholders.

Rights activist Fatima Atif said that the history of Hazara was pockmarked by marked by killings, acts of racial violence, and different incidents of terrorism in which hundreds of lives were lost.

However, for the past four years, she said that volunteers had worked to promote the Hazara culture independently. The aim of the initiative, Atif explained, was to promote the culture in a bid to stop the hate crimes from reoccurring.

Moreover, she said that they had worked with the National Heritage Museum at Lok Virsa. Atif, who led the Hazara community delegation, and especially thanked Lok Virsa's former director for helping set up the first ever diorama portraying the Hazara culture, anywhere in the world.

During the event, an award was presented the former executive director of Lok Virsa Dr Fouzia Saeed for her contributions towards the promotion of Hazara Culture.

"The diversity of Pakistan has to be promoted as that is the only thing that will create tolerance and appreciation of this federation," Dr Saeed said. She stressed that appreciating and promoting culture does not mean regressing or being conservative.

Culture is changing as we move ahead and Hazara culture should be an example of a progressive mind set, said Dr Saeed who was decked in traditional Hazara dress and jewellery.

She showed solidarity with the Hazara community and said that the bravery and resilience shown by the Hazara community were exemplary.

During the event, a campaign to mark Hazara Culture Day on May 19 was launched.  It marks the day when a diorama depicting the Hazara culture was opened at Lok Virsa's Heritage Museum last year.

"Therefore May 19 is proposed as Hazara Culture Day," Atif said.

Earlier, Dr Yasa talked about the overall political situation in Afghanistan and Pakistan and the challenges faced by the Hazara community in the region, the way forward and how those challenges can be overcome.

He suggested that the two neighbouring countries need to sit down and evolve a joint strategy to tackle the situation and bring peace to the region.

Later, Hazara artist Safder Sarosh presented a traditional song in the memory of the Hazara martyrs called "Makhta".

Meanwhile, participants of the event also staged a protest against the latest wave of attacks targeting the Hazara community in both Afghanistan and in Quetta.

An exhibition of Hazara traditional handicrafts was also organised at the event.



Published in The Express Tribune, April 30th, 2018.