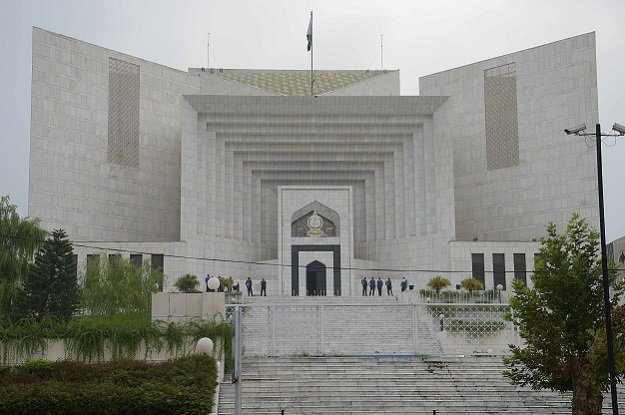 ---
ISLAMABAD: The next government will have to deal with the fallout of major legal battles in world legal forums, paying billions of dollars in damages in several controversial matters, especially in the Karkey and Reko Diq cases.

Officials said that both these cases – the Karkey rental power plant and Riko Diq – were likely to conclude sometime next year.

According to them, the country would have to pay astronomical sums because of the judgments of the Supreme Court led by former chief justice Iftikhar Muhammad Chaudhry.

"Currently, Pakistan is facing 36 cases of different nature at international courts. Even some independent power producers (IPPs) have also filed cases with international arbitrators seeking clearance of their pending dues, which amount to more than a trillion rupees," they said.

"Where will this money come from? Our economy is already in bad shape," a senior official wondered.

Legal experts said that the incumbent government was successful in passing this huge financial burden to the next one.

Govt may opt for 'option b' to disperse protesters

Stressing the need for making details of the award in Karkey case, lawyers contended that serious questions had been raised about the apex court's competence.

On August 22, 2017, the International Centre for Settlement of Investment Disputes (ICSID) awarded Rs80 billion in damages to Karkey Karadeniz Elektrik Uretim AS, a Turkish power company.

According to the ICSID award, Pakistan will not only pay damages amounting to $800 million but is also bound to pay $5.6 million (Rs590 million) per month as interest to Karkey.

The government filed a plea, calling for annulling the award. As a result, the award's enforcement was suspended till final decision expected in next year.

Lawyers with expertise in international law do not expect the tribunal to reverse its judgment, and said the government could have used this time for striking an out-of-court settlement.

They said that since 1960, as many as 600 requests (Only 17 where successful) for annulment of awards were filed against ICSID decisions, but were successful.

The country is also facing a similar situation in the Reko Diq case.

The ICSID had dismissed Pakistan's allegations of corruption against Tethyan Copper Company Pty Ltd (TCC) last year. Later, TCC called for $11.5 billion in damages but Pakistan rejected the claim. The exact amount of award is yet to be determined in this case. Proceedings in this regard are likely to conclude next year.

'Much more' agreed with govt than public knows: Rizvi

Pakistan is also facing a $500 million lawsuit by Broadsheet – a firm hired by the National Accountability Bureau (NAB) to recover offshore plundered money.

Earlier, it was claimed that an agreement had been reached in May 2008 for paying $1.5 million. But, official documents showed that the company had taken the bureau to the International Court of Arbitration, claiming that it had not received the money.

The firm is now pressing for payment of $500 million against Pakistan. The matter is pending before the international tribunal for the past 15 years. The next hearing of this case is fixed in July.

Recently, Saudi-based Tawairqi Steel Mills also approached the international tribunal against Pakistan, claiming $900 million in damages.

Despite several attempts by the Saudi firm, former finance minister Ishaq Dar did not settle the matter out of court.

Likewise, a number of IPPs also opted to approach international courts against Pakistan for non-payment of pending dues. Cumulatively, all IPP claims amount to more than a trillion rupees.

A section of lawyers allege that the judiciary and civilian and security establishment are mainly responsible for payment of such humongous penalties, especially in Karkey and Reko Diq cases.

Govt to challenge Elections Act judgement

They say that international arbitrators raised critical questions over the Supreme Court's judgment in the Rental Power Projects case.

It was wrong of the Supreme Court to declare all RPP contracts void, they said.

They also said that the tribunal also questioned why Pakistan's top court had not examined all RPP contracts individually before voiding all of them and blanketing them in corruption.

Lawyers also blame the apex court in the Reko Diq case.

In this case too, the SC had voided the award of Reko Diq to TCC Company. However, the international tribunal refused to accept the Supreme Court's findings. Despite spending millions of rupees to international law firms, Pakistan failed to prove corruption charges in the Reko Diq case.

Some senior jurists have urged Chief Justice Mian Saqib Nisar to take notice of this matter and affix the responsibility of massive financial losses in these cases.

At one point in time, Karkey was willing to settle the matter for $12 million, but the apex court did not allow NAB to finalise the matter.

Even three years ago, the same company had agreed to forego the case if Pakistan paid $80 million, but former minister of water and power Khawaja Asif refused to do so.

For the first time, a special cell is dealing all such litigations in various international forums. It is working under  Attorney-General Ashtar Ausaf Ali.

In September last year, the attorney-general had criticised SC judgments in an address on the opening ceremony of the new judicial year.

"Some judgments (rendered) by our courts have led to proceedings before international fora that have in turn awarded damages to investors amounting to billions of dollars and more (such payments) are pending in claims against the state," he said.

Scotland yard probe: Islamabad braces for London action fallout

"The world is more integrated and better connected than ever before in human history. We can no longer exist in isolation and expect our processes to not have implications for the state's standing in the international legal and economic community," the AGP said.

The hearing in Indian spy Kulbhushan Jadev case at International Court of Justice is expected by the end of the current year or the start of 2019.

It is also learnt that the government is disappointed with the attitude of World Bank for not fulfilling its duties to set up a Court of Arbitration to decide the ongoing dispute between India and Pakistan on the Indus Water Treaty.

A senior lawyer with vast experience of international arbitration cases believes that it is crucial to revamp the legal wing of the Foreign Office.

Pakistan's success rate, despite paying billions of rupees to local and international law firms for the past 15 years, has been negligible.
COMMENTS (3)
Comments are moderated and generally will be posted if they are on-topic and not abusive.
For more information, please see our Comments FAQ