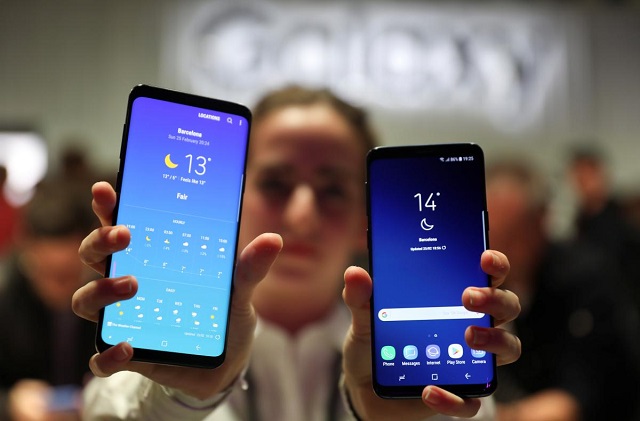 ---
With the Samsung S9 selling well in the smartphone market, the South Korean giant may have more innovations up their sleeve.

The company's upcoming successor to the Galaxy series, unofficially known as the Galaxy X, is expected to feature not one but three LED panels, according to Forbes.

According to the report, two of the 3.5-inch LED panels when unfolded would combine to create a seven-inch display, somewhat like a tablet.

Samsung's latest smartphone can't connect to the internet


The third panel would be on the back of the device and would be used when the phone is folded down. To make it simple, the device would be like a tablet with two screens merging to form one when fully opened and one at the back to be used as you would in a traditional smartphone.

Samsung has always hinted towards foldable smartphones. In 2011, the company released a concept video of a transparent, foldable tablet.
Apart from that, a Samsung executive noted at the Mobile World Congress this year that the company aims to market the first high-end foldable smartphone.

Samsung tips record first-quarter profit


They might not be alone in the quest for foldable smartphones.

In 2017, Apple received a patent for an electronic device with a "flexible display." However, not many developments came out of that. Chinese company ZTE already launched a foldable smartphone last year, but the screens weren't exactly merging owing to the large bezel between them.

This article originally appeared on Forbes.


COMMENTS
Comments are moderated and generally will be posted if they are on-topic and not abusive.
For more information, please see our Comments FAQ