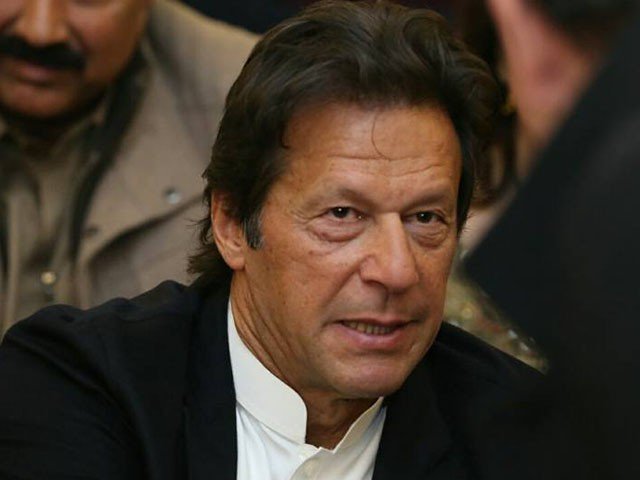 ---
LAHORE: While acknowledge the increasing assertiveness of the judiciary,  the Pakistan Tehreek-e-Insaf (PTI) chief Imran Khan has said the judiciary has to step out of its domain because those at the helm have failed to fulfill their duties.

"Chief Justice of Pakistan (CJP) Mian Saiqib Nisar is stepping into a domain that chief justices should not because those responsible for governing have failed in their duty," Khan said on Saturday while speaking to journalists in Punjab's provincial capital.

Judicial vendetta against me in battle of democracy versus tyranny: Nawaz

"This assertiveness [of the judiciary and the military establishment] is a direct consequence of the vacuum left by the governance of [the deposed prime minister] Nawaz Sharif," he added.

The PTI chief was responding to a question as to how as a prime minister he would deal with the shrinking space for elected leaders as a result of an assertive establishment and judiciary.

"[During his term of office] Sharif made more trips to London than he did to Balochistan and Fata [Federally Administered Tribal Areas]," he added.

Imran Khan claimed that if he is elected as a prime minister he will assert the civilian authority, adding, however, that the input of the establishment is necessary on security matters.  "Asif Zardari and Nawaz Sharif could have asserted their authority on foreign policy but failed to do so," he said.

Talking with reference to the recent rapprochement between North and South Korea, Khan said he did not think a similar settlement between Pakistan and India is possible under India's present leadership.

"I don't think better ties with India are possible right now as the Indian PM Narendra Modi is unable to rise above his communal leanings," he added.

Khan said the PML-N had been entrenched in Punjab for the last three decades because they had the best 'electables' who knew the 'science of elections'.

"But now the PML-N's grip is weakening and it is struggling. Many of its electables are now in touch with the PTI. The PTI now has access to electables and in this year's elections only five per cent of the PTI's candidates will be those who have not contested elections before," he added.

LHC chief justice uses Rs24m government vehicle, SC told

Imran Khan said to win elections parties need electables in rural areas. "I wanted electables in the PTI even before the October 30, 2011 jalsa in Lahore but that no electable was willing to join me back then," he added.

Khan said the coming elections will be a two-way contest between the PTI and PML-N. "If had Nawaz Sharif been a 'Nelson Mandela', people would have come out in his support but he is more like [president] Marcos of Philippines," he added.

The PTI chief said he will announce his ten-point manifesto for the general elections at his party's todays' [Sunday] rally in Lahore. "The PTI rally will be teh tipping point and will change Pakistan."

He said the rally will show the people that the PTI is the winning party. "People will see a massive turnout at the jalsa. This huge turnout will mean people are happy with the court verdict against deposed prime minister Nawaz Sharif," he added.