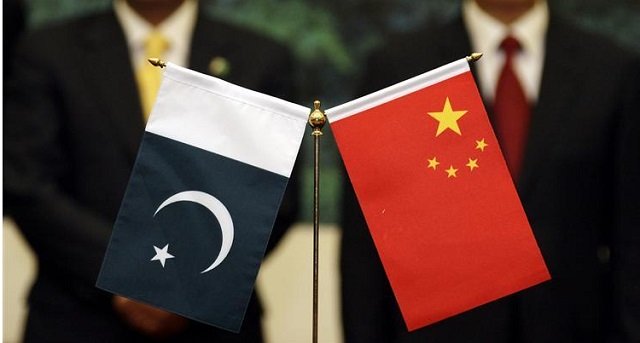 ---
ISLAMABAD: Desperate to boost foreign exchange reserves over the $11-billion mark, Pakistan has received another loan of $1 billion from the China Development Bank as authorities remain adamant, at least in public, not to read the writing on the wall.

Pakistan secured on Saturday financing of $1 billion, said Dr Miftah Ismail, the newly-appointed finance minister, while addressing a post-budget press conference. He did not officially disclose the name of the Chinese institution.

Budget 2018-19: What bold steps should you expect to see this year

However, sources in the finance ministry said the China Development Bank has given $1 billion out of an estimated $1.5 billion. In its revised estimates, Pakistan has budgeted about $2 billion injection from Chinese financial institutions alone. This includes $1.5 billion from the China Development Bank and $500 million from the Industrial and Commercial Bank of China (ICBC).

With the fresh injection, Chinese financial institutions have so far given $2.2 billion to Pakistan to help the country steer through difficult times. Earlier, the ICBB gave $1 billion at three-month floating interest rate of London Interbank Offered Rate (Libor) plus 3.02%.

Earlier this month, the Bank of China also gave $200 million.

Disbursements of foreign loans remained at $7.53 billion from July through March of this fiscal year due to delay in release of some loans by Chinese financial institutions. The China Development Bank loan was initially expected to be disbursed in March.

Pakistan's economy has come under pressure with external account worries remaining the focus of economic managers. With a widening current account deficit, foreign exchange reserves have slipped below $10.9 billion at the mid of this month. Chinese loans would temporarily stabilise reserves to close to a three-month import cover.

To a question, Ismail again said on Saturday that Pakistan would avoid knocking the doors of the International Monetary Fund (IMF). "We are trying our best to avoid the IMF package and today, have secured $1 billion financing from China," said Ismail.

Budget 2018-19: Historic high of Rs1.03tr allocated for PSDP

The government has been trying to contain the current account deficit and the increase in custom duty rates by another 1% is one such measure that will help control imports, said Ismail.

Independent economists predict that Pakistan will return to the IMF by September or October this year, as it cannot sustain the external account pressure without combined support of the IMF, the World Bank and the Asian Development Bank.

The government is so far navigating the crisis by taking expensive short-term foreign commercial loans. For the outgoing fiscal year, the government had budgeted $8 billion in loans that it has now officially revised upwards to $10.6 billion. However, the finance ministry's internal plans talk about $12.5 billion minimum foreign borrowings for this fiscal year, ending June 30.

The public debt to Gross Domestic Product ratio has estimated to peak to 70.1% by the end of fiscal year 2017-18. This is the highest level in the past 15 years and also in violation of the Fiscal Responsibility and Debt Limitation Act of 2005.

For the next fiscal year 2018-19, the finance ministry has budgeted $9.6 billion in external loans, which are $3.4 billion less than the foreign financing plan Pakistan shared this month with Moody's International, said sources in the finance ministry.

For the next fiscal year, the government has budgeted $3 billion foreign commercial loans and $2 billion worth of Eurobonds, according to Estimates of Foreign Economic Assistance 2018-19 that the government shared with the National Assembly on Friday.

It also expects slightly over $1 billion from Islamic Development Bank and $1.4 billion from the ADB.

Published in The Express Tribune, April 29th, 2018.

Like Business on Facebook, follow @TribuneBiz on Twitter to stay informed and join in the conversation.
COMMENTS (2)
Comments are moderated and generally will be posted if they are on-topic and not abusive.
For more information, please see our Comments FAQ