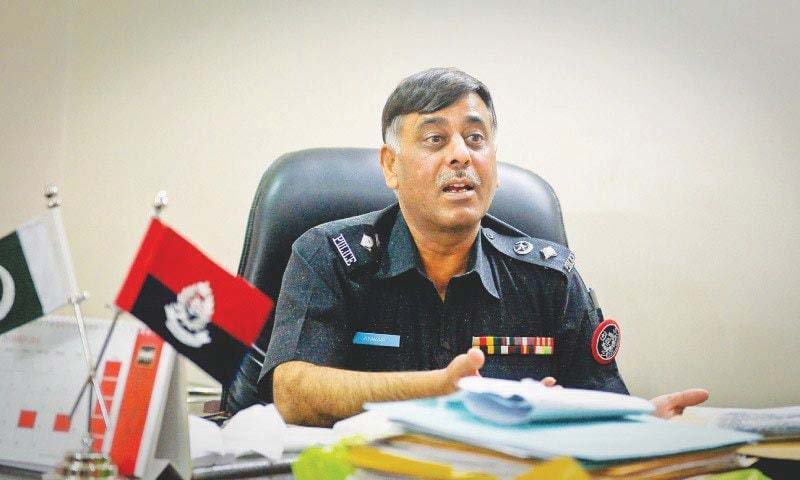 ---
KARACHI: The JIT report, submitted in the Naqeebullah murder case, reportedly states that witnesses have yet to identify suspended SSP Rao Anwar as the prime accused in the case, revealed sources close to the investigation.

JIT offers Rao Anwar 'deal' in Naqeebullah 'encounter' case: sources

Hazrat Ali and Qazim, witnesses who were frisked and kidnapped along with Naqeebullah, have not confirmed that the orders for the murders came from Anwar or his team. The report only explains the manner in which the kidnappings took place and details of the site of the alleged encounter, sources revealed further.

Sources also confirmed that Anwar has not yet assisted the police in apprehending absconding accomplices and the suspended police official may object to the credibility of the call data record. The murder accusation relies heavily on mobile data obtained by investigation officials. Weapons used in the killings have yet to be recovered by officials.

"The investigation might change its course if the weapons are not found," sources said, adding that the charges against two of Anwar's accomplices were established on the basis of statements either given by eyewitnesses or police officers arrested in connection with the case.

Current JIT report also makes no mention of other cases pending relating to the death of Naqeebullah Mehsud. With the case now in court, the defence counsel can raise objections over the substance of the brief report, sources said. Digital proof so far obtained is not sufficient to build an iron-clad case.

Naqeebullah killing: Rallies against Rao Anwar to be held in Karachi tomorrow

The geo-fencing data and the witness statements so far collected do not completely match, giving the defence room to argue in the case, sources reveal. Anwar, also has not cooperated with the investigation team and no progress has been made on the 'deal' offered to him.