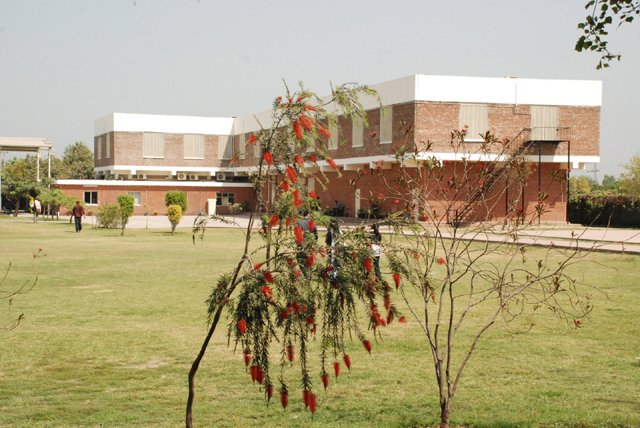 ---
LAHORE: There is need to build and foster strong industry and academia linkage to boost economy.

This was said by Lahore School of Economics (LSE) Rector Dr Shahid Amjad Chaudhary while speaking to participants at the Sixth Annual Business Research Conference on "Managing business in Pakistan with the emphasis on CPEC related opportunities and challenges." The event was held on April 20 at LSE's main campus, a press release issued stated.

The two-day conference included special thematic sessions to highlight the key areas of research regarding opportunities and challenges of China-Pakistan Economic Corridor (CPEC). Besides, the conference extended its discourse to explicate the prevalent opportunities and challenges of businesses in Pakistan.

The sessions during the conference featured 22 papers along with academic annotations and elaborations by distinguished national and international researchers.

During the first session, Rector Dr Shahid Amjad Chaudhary said, "This conference has invited both prominent practitioners and academicians to discuss business opportunities and challenges in the wake of CPEC."

Management conference at Lahore School of Economics

Four sessions were held on the second day of the conference and one of the sessions focused on CPEC driven business opportunities and challenges. The session was chaired by Dr Shahid Rashid, Executive Director, CPEC - Centre of Excellence, PIDE, Islamabad.

Dr Shahid Rashid underlined a wide array of business opportunities for the small and medium enterprises (SMEs) of Pakistan. He said that CPEC had provided numerous opportunities for the Pakistani entrepreneurs and they should be facilitated by the government to leverage these opportunities for increased industrial growth and expansion in Pakistan.

Lahore School of Economics Mahvesh Mahmud discussed the implications of CPEC with respect to the global supply chain.

She said the Pakistani business organisations could gain efficiencies in their supply chain management for competitive advantage in both local and global markets.

Zonaira Shehper of Lahore School of Economics found that workaholism was positively associated with work-family inter-role conflict.

Haadiah Yasir, Mehreen Altaf, Tania Hassan and others also presented their research papers during the conference.

Published in The Express Tribune, April 27th, 2018.
COMMENTS
Comments are moderated and generally will be posted if they are on-topic and not abusive.
For more information, please see our Comments FAQ