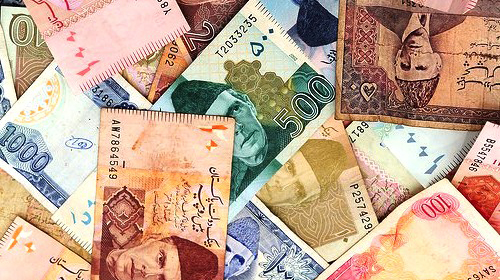 ---
The National Economic Council (NEC) approved a development budget of Rs663 billion for the financial year 2010-11 on Friday.

The NEC met with Prime Minister Syed Yousaf Raza Gilani In Islamabad to approve the development budget.

Giving a briefing to the media after the meeting, Advisor to the prime minister on Finance Hafiz Sheikh said the NEC meeting set the growth target of 5.5 per cent for production, 4.7 per cent for the services sector and 3.8 per cent for the agriculture sector for the next fiscal year.

The meeting also decided to meet after every four months in the future to review the progress in respect of development projects.

The government would curtail non-development expenses in the budget of next fiscal year and the resources would be utilized for the uplift projects.

The growth rate during the current fiscal would be 4.1 percent while growth rate target for the next financial year had been fixed at 4.5 percent, he indicated.

He informed that the federal PSDP volume for the current year was projected at Rs300 billion but only Rs235 billion could be released.

With an increase of 25 per cent, Rs280 billion had been allocated for federal budget for the next fiscal year, he added. Likewise the provincial PSDP budget was projected at Rs294 billion for the current financial year but only Rs245 billion could be released, he pointed out.

With an increase of 52 per cent, Rs373 billion had been earmarked for the development budget of the next financial year, he informed. Rs 10 billion were provided to ERRA during the current fiscal year and Rs10 billion would be released to it in the next financial year too, he added.

The council had directed all respective institutions to focus on ensuring completion of the ongoing projects rather than launching new projects.

The government would make all out efforts that the entire development funds could be released in the next financial year and the role of finance ministry in release of funds had been abolished, he informed.

Flow of funds would continue to the provinces and respective institutions on quarterly basis under an automated system, he remarked.

The responsibilities of the provinces had been enhanced with the introduction of the NFC award and the 18th amendment, he said.

Additionally he said that the council had directed all the chief ministers to spend the resources for the development of backward areas to allay their sense of deprivation.

Speaking on the occasion, deputy chairman planning commission, Dr Nadim-ul-Haq said that inflation target for the fiscal year 2010-11 had been set at 9.5 percent. Rs42 billion had been earmarked for hydropower projects in the federal PSDP, he added.

Responding to a question, the finance secretary said that defence expenses rose during the current fiscal year due to war against terrorism and government had to curtail its development budget because of non provision of coalition support funds by US.